Donated vehicles help change lives
Stacy M. Brown | 6/6/2014, 6 a.m.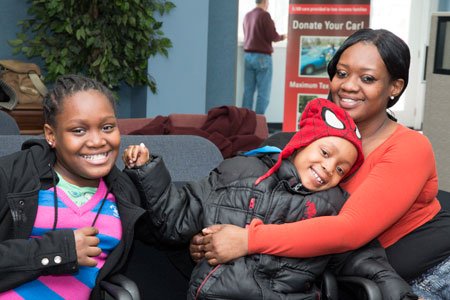 continued — "It basically costs us $5,400 to put one car on the street and we're particular about the cars we give to a family because we want to make sure they get quality transportation," Schwartz said.
The program is funded in part by the participants who pay an average of $750 for the vehicle and VFC guarantees loans, which are provided through Hamilton Federal Bank in Baltimore and Sandy Spring Bank in the outlying region.
"If not for VFC, I can honestly say that I don't know where I'd be," said recipient Rebecca Hocking of Salisbury, who routinely walked a mile to the bus stop each morning at 5:30 a.m. to take her eight-and-three-year-old daughters to school. "It was a burden on everyone, especially for a three-year-old. And, you just feel guilty."
Hocking, who was rewarded with a 2003 Toyota Avalon in January. She says the vehicle transformed her life.
Like Hocking, Krystal Parker is another success story who can be found on VFC's website. On Valentine's Day, Parker and her children received a 2004 Ford Focus station wagon from VFC. Prior to that, Parker and her two children, ages 10 and 6, weren't able to return home until 2 a.m. or 3 a.m. because she works until 11 p.m. and was forced to take the bus late at night.
"In the snow, we were on the bus stop," she said.
With the car, Parker's commute is a lot shorter and she and her children no longer have to stand at bus stops in bad weather.
"[The program] is wonderful. I am willing to share the news with everyone who is looking for a car," she said. "It is an excellent program."
For more information about the program, visit www.vehicleforchange.org.