We must change strategy to fight the War on Poverty
Derryck Green | 6/6/2014, 6 a.m.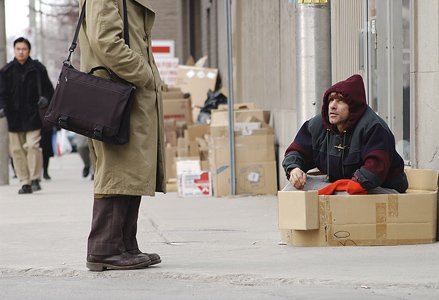 Our nation will continue to lose this war on poverty until courageous leaders are willing to take the necessary steps to institute real reforms to the welfare state such as a welfare-to-work requirement. Bloat, redundancy and abuse must be eliminated as well. States and localities more aware of problems should take point.
There should be more partnerships with social institutions such as churches and community organizations to help inculcate upright character, a strong work ethic and sacrifice and to provide quality education and values to foster more awareness of economic opportunities and to turn people into producers instead of continuous drains on resources.
Those living in poverty must be equipped and empowered to be responsible participants in their own ascendance rather than continuing to cultivate a culture mired in mental and physical dependency.
Jesus said the poor will always be among us. They surely will— but in much larger and unnecessary numbers— if we continue to do what we've been doing over the past 50 years.
Derryck Green, a member of the national advisory council of the Project 21 black leadership network, received a M.A. in Theological Studies from Fuller Theological Seminary and is currently pursuing his doctorate in ministry at Azusa Pacific University. Comments may be sent to Project21@nationalcenter.org.