Gospel TV Legend Bobby Jones promotes "Rejoice with Me"
6/20/2014, 6 a.m.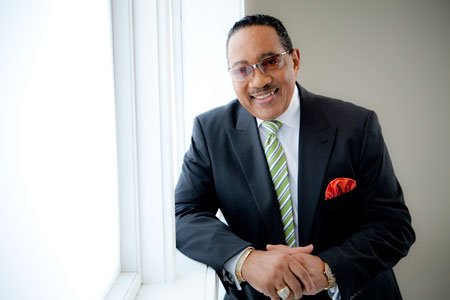 Gospel TV legend Dr. Bobby Jones is busy promoting his first CD in seven years "Rejoice with Me" (EchoPark JDI/ Caroline Distribution) that features collaborations with Faith Evans, Howard Hewett, Ann Nesby, Tommye Young West, Renee Spearman and Shawn McLemore.
For months, gospel enthusiasts have been buzzing about the energizing radio single "Rejoice with Me" that features R&B star Faith Evans. The full CD is in stores this week and Dr. Jones is on the road heralding the news about the brilliant album.For the last 33 years, Dr. Jones has spent his Sunday mornings rejoicing with millions of gospel lovers around the globe who tune in to BET's "Bobby Jones Gospel," the longest running program in cable TV history.