Ruby Dee remembered for remarkable life
Stacy M. Brown | 6/20/2014, 6 a.m.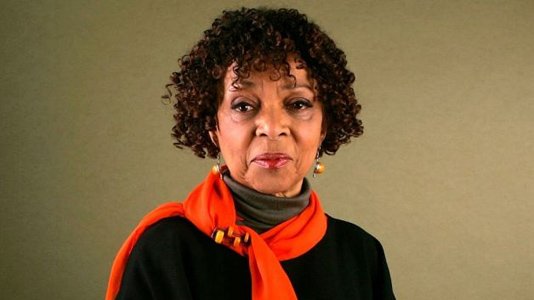 Celebrities, politicians, fans and the casual observer have continued to pay tribute to legendary actress Ruby Dee, who died at her home in New Rochelle, New York on June 12, 2014.
Like others, journalists including me have also been moved to reflect on the wonderful life of Dee, who, despite living for 91 years, still left too soon.
On a cold late afternoon in 2001, my telephone rang and I received the call back that I'd hope to get all day. On the other line were two of the most captivating and sincere individuals I have ever had the pleasure of interviewing, Ruby Dee and her husband of more than a half century, Ossie Davis.
They invited me to their home in New Rochelle and Davis cautioned that the couple, themselves aging, were taking care of Ossie's mother, Laura Cooper Davis, who was 102 years old.
"African Americans should be the first to want to care for their parents," Davis said. His wife said, after all, our parents are the backbone; they've laid a foundation for all of us. "How would that be my husband and I sending her to a nursing home? We have the means and the patience should be hard to muster up either when you think of all his mother has done for him and all that all of our mothers, particularly black mothers have had to sacrifice," Dee said.
As the short journey from my office to their understated homestead commenced, it wasn't easy to suppress the sheer excitement of sitting down with these two legends of the big and small screen and leaders of the civil rights movement.
As I entered their front gate, there were no security details, no one to suggest that I'd just entered the property of superstars. In fact, Dee, not a maid, answered my subtle knock.
"Come on in and tell me what I can fix for snacks," she said. Though I declined, it was only moments before the aroma from the couple's kitchen quickly made me change my mind.
We snacked on bread she had baked and some juice. We talked about Malcolm X and Martin Luther King as much as we spoke of their one-time neighbors, Denzel Washington and Sidney Poitier, whom Dee starred with in the groundbreaking Broadway play, "A Raisin' in the Sun."
"She's a parent to anyone who knows her, that includes Poitier and Denzel," Ossie said. "In fact, you'd think she really was their mother and the interesting thing is that she couldn't be Sidney's mother, he's too old."
Dee reminded both of us that in "A Raisin' in the Sun," she played Poitier's wife.
It was a day that I'll always remember, a day in which I learned a lot about how true legends should be.
Following her death, Dee's family released a statement saying that plans for a public memorial are in the works.
It only stands to reason that such plans require substantial time as Dee enjoyed quite the fan base and a substantial following. Any memorial service, public or otherwise, would be certain to rival that provided a head of state or decorated war veteran.