South Baltimore Learning Center wins three awards from MAACCE
6/20/2014, 6 a.m.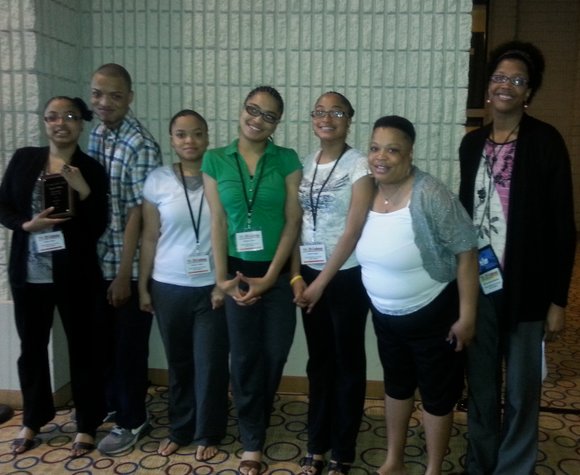 continued — Leadership Award: Sonia Socha
For 20 years Sonia Socha has been SBLC's executive director. Under her leadership, the non-profit has grown to be the largest community-based provider of adult literacy and career services in Baltimore City and in the State of Maryland.
Now serving over 1,000 high school dropouts yearly, SBLC is one of the few community-based organizations that can take an adult from low literacy to a diploma, and transition the learner to a job, job training or post secondary education.
Under Socha's direction, the SBLC program and staff provide GED classes at all levels, the only National External Diploma Program in Baltimore City, computer literacy classes and career counseling. Last year, the center achieved 105 high school graduates, and it continues to be one of Baltimore's top performing adult literacy programs.
Socha also has recruited a network of volunteers who provide one-on-one and small group tutoring to adult learners, and assist in the many fundraising activities required to finance such a successful and important community service.

Describing her as "one of the State's leaders in advocacy for adult education programs," Jay Willetts, an SBLC GED instructor, noted the following in her award nomination, "Sonia works tirelessly to make everyone in the arena of adult education aware of the current status of important bills and various efforts needed to promote adequate funding for adult education."
Socha also has been a MAACCE board member for many years and currently heads its Advocacy Committee. She previously served on the Mayor's Task Force on Adult Literacy and the Governor's Task Force on Adult Education and co-chaired the Funding Workgroup of the Department of Labor, Licensing and Regulation (DLLR) Transition Council that transferred adult education/literacy services from the Maryland State Department of Education to DLLR.
"Being recognized by my colleagues for leadership in the field of adult education, in MAACCE and at SBLC for the past 20+ years is especially rewarding and significant," Socha said. "The word 'tirelessly' is very descriptive of my long hours of service that I have given to help bring the importance and need for adult education funding and services in Maryland to the forefront. "
"Adult learners work hard for their education," she added. "It is important that the State of Maryland, local government and philanthropic entities continue to increase support for this critical area of education which helps adults achieve increased literacy skills, a diploma and, ultimately, employment and a career.