'12 Years a Slave' wins best picture
Lupita Nyong'o, Jared Leto win supporting acting Oscars
Todd Leopold | 3/3/2014, 7:02 a.m.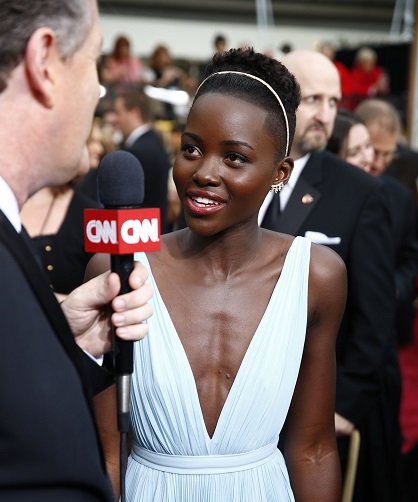 continued — DeGeneres was generally loose and low-key throughout the broadcast, inspiring smiles more than laughs. In her opening monologue, she cracked the usual jokes about Hollywood and image. Later, she went into the audience to ask if anyone wanted a pizza -- and later borrowed Pharrell's famous hat to collect a few bucks for payment.
There were also some somber moments.
The "In Memoriam" segment, which has received scrutiny in recent years after certain omissions, included notables who recently died -- among them Sid Caesar, Harold Ramis and Shirley Temple Black -- and concluded with Philip Seymour Hoffman. And when he took the stage to present the award for best cinematography, Bill Murray worked in a shout-out for his old "Ghostbusters" and "Groundhog Day" friend Ramis.
Blues in the night
On the red carpet, blue was the color of choice for many stars.
Nyong'o was dressed in a striking sky-blue Prada gown. Liza Minnelli and best actress nominee Amy Adams ("American Hustle") also were in shades of blue.
Jennifer Lawrence was an exception: She was in a striking red dress.
But for "12 Years" actress Alfre Woodard, very little of the glitter mattered.
Asked by CNN's Piers Morgan what she was wearing, Woodard laughingly turned the question back toward the work that got all the nominees to the red carpet in the first place.
"I hope I'm wearing my talent tonight," she said.
The-CNN-Wire
™ & © 2014 Cable News Network, Inc., a Time Warner Company. All rights reserved.