Middle aged? Put down the meat
Jacque Wilson and William Hudson, CNN | 3/6/2014, 10:19 a.m.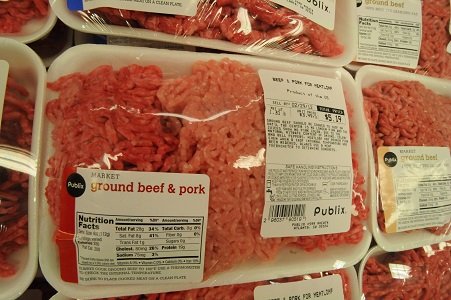 continued — When the mice were switched from a high-protein diet to a low-protein diet, researchers saw a 30% decrease in their IGF-1 levels.
"Almost everyone is going to have a cancer cell or pre-cancer cell in them at some point. The question is: Does it progress?" study author Valter Longo said in a press release. "Turns out one of the major factors in determining if it does is protein intake."
Takeaway
Eating more than 10% of your calories from animal proteins in middle age could increase your risk of dying from diseases such as cancer and diabetes. But after 65, you may need that extra protein to protect your body from becoming frail.
"The majority of Americans are eating about twice as much proteins as they should," Longo said. "It seems that the best change would be to lower the daily intake of all proteins, but especially animal-derived proteins."
Walter Willett, an epidemiologist at Harvard's School of Public Health, says not much should be made of this study's findings. It's unreasonable to treat "animal protein" as one class, he says, as fish, poultry and red meat are all very different.
Willett also noted that the headline on the press release associated with this study -- "Meat and cheese may be as bad for you as smoking" -- is a vast overstatement. The researchers did not include data on smoking in their study.
The Institute of Medicine's Food and Nutrition Board recommends eating about 0.8 grams of protein per kilogram of body weight every day in middle age. So a 160-pound person should eat about 55 to 60 grams of protein a day.
The-CNN-Wire
™ & © 2014 Cable News Network, Inc., a Time Warner Company. All rights reserved.