African Americans at greater risk for chronic wounds
Saint Agnes Hospital seeks to raise awareness
Ursula V. Battle | 3/7/2014, 6 a.m.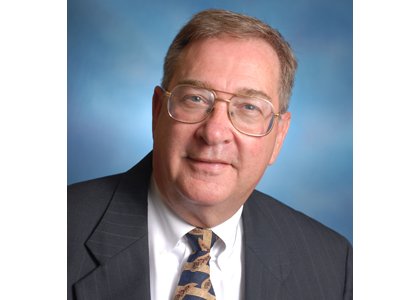 BALTIMORE — According to the Centers for Disease Control (CDC), African Americans are more than twice as likely to have a foot or leg amputated due to diabetes than non-Hispanic whites.
The health care experts at Saint Agnes Hospital's Wound Care Center® want to raise awareness about preventing chronic wounds in African Americans by offering preventative tips and other information.
"Saint Agnes is focused on improving the lives of the people in the communities we serve and our patient-centered Wound Care Center allows us to do just that," said Dr. Karl Mech, medical director for St. Agnes Hospital's Wound Care Center. "With such a large African American patient community, we are dedicated to constantly educating our patients and helping prevent and cure diseases and conditions such as diabetes, obesity, and heart disease that can lead to chronic wounds."
"Half of the patients in our clinic are diabetic," said Dr. Mech. "We think of diabetes as a problem with blood sugar, but it affects much more. It affects our blood vessels, nerves, and other things. One of the direct relationships is that people lose the ability to feel in their feet. In other words, the ordinary feeling, which would be pain, does not exist. When they lose the ability to feel, they may injure themselves without knowing it, which can develop into long-term wounds."
He added, "An infection can occur within the depths of wound and could go down into foot and joint of the toe or bone. Once it does, then it can become a difficult problem to manage. Amputations occur because infection enters the wound and goes up the limb."
Saint Agnes' Wound Care Center provides specialized treatment for chronic or non-healing wounds and employs a rigorous scientific approach to explore, test, find and develop the clinically proven methods and technologies, which reintroduce the body's innate ability to heal. The center uses a multidisciplinary model of care, state-of-the-art technologies, including hyperbaric chambers, and thorough evaluations to develop a customized treatment plan to best suit each patient's needs.
"The wounds we are speaking of here are chronic wounds," said Dr. Mech. "These wounds have been present for months and years without being able to close up. In many cases, these patients have seen doctors on several occasions for the same problem. Because of our multiple resources, the Wound Care Center can treat these wounds better. Many doctors are sending patients our way."
The Wound Care Center is also a member of the Healogics™ network,
Headquartered in Jacksonville, Florida, Healogics is the nation's largest provider of advanced wound care services.
"Statistics show that we can heal over 92 percent of these wounds," said Dr. Mech. "We can make a big difference. Once a patient has diabetes, they need to manage the problem with their doctor carefully. We see many who are not very careful with their management. They need guidance and attention. It is not particularly pleasant to have to change your diet, but it is necessary."
Dr. Mech said the best remedy is early prevention.