Blood test predicts Alzheimer's disease
Elizabeth Cohen | 3/10/2014, 6:40 a.m.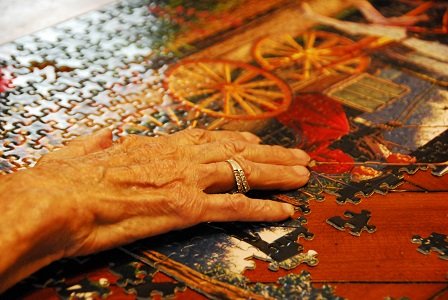 continued — "I would make sure that things that are important to me get done," he said.
But, Federoff added, others might not want to know they were about to get a devastating disease they were powerless to stop.
"I think it's a very personal decision," Federoff said. "It would have to be thought through on multiple dimensions. Patients and their families would have to be counseled."
Next steps
Other research teams are looking at other possible tests for Alzheimer's. The need for a screening test of some kind for Alzheimer's has never been greater: A report released last week says the disease claims the lives of perhaps a half a million Americans, making it nearly as deadly as heart disease and cancer.
If any of these tests work out -- and that's still an if -- it would take years to make it to doctors' offices, since the test would need to be validated by other labs and with larger groups of people. Thee test developed by the Georgetown and Rochester researchers, for example, was used mainly in white people, and it might not work as well with other groups.
Heather Snyder, a spokeswoman for the Alzheimer's Association, said the study was well done but much work is still needed.
"It's an interesting paper. It's an intriguing study. But it is very preliminary," she said.
The-CNN-Wire
™ & © 2014 Cable News Network, Inc., a Time Warner Company. All rights reserved.