Beyonce, what have you done?
Granderson: Beyonce as role model is questionable
LZ Granderson | 3/13/2014, 8:37 a.m.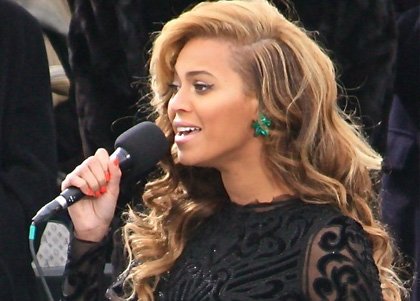 continued — So O'Reilly singling out the music of Beyonce can certainly be seen as either unfair or even a not-so-subtle attack on the White House, given Beyonce's ties to the administration.
But O'Reilly's motives aside, Beyonce does position herself as a role model for young girls.
Like the "Bossy" video encouraging young girls to be leaders.
Or the "Move Your Body" video released in conjunction with Michelle Obama's anti-obesity campaign directed at kids.
I doubt the first lady would be happy to see Sasha or Malia dancing to "Partition" the way Beyonce does in her music video. Not because dancing seductively or expressing sexuality through song is inherently wrong. But doing so at 15 and 12 -- while singing "I just want to be the girl you like" -- isn't ideal. Currently, Vevo is heavily promoting the video, and the song jumped from No. 97 to No. 23 on Billboard in one week.
Of course the President and first lady are excellent parents who will guide their daughters down the appropriate path.
Unfortunately, too many daughters, too many children have TVs for baby sitters.
That isn't Beyonce's cross to bear. Nor is it a cross O'Reilly should attempt to leave on her doorstep.
But it is a cross any artist who brands herself or himself as a role model for young impressionable minds needs to be aware of. Beyonce makes grown-folks music, and I love it. But if she truly wants to be kid-friendly, she should consider leaving the foreplay in the bedroom because trying to have it both ways makes parenting for some harder than it should be.
LZ Granderson writes a weekly column for CNN.com. A senior writer for ESPN and lecturer at Northwestern University, the former Hechinger Institute fellow has had his commentary recognized by the Online News Association, the National Association of Black Journalists and the National Lesbian and Gay Journalists Association. Follow him on Twitter @locs_n_laughs.
The opinions expressed in this commentary are solely those of LZ Granderson.