Dr. Dre donates $30M to University of Southern California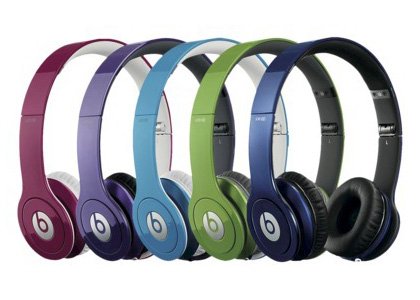 This is not a new story. But, it just came to my attention via a Facebook post raising compelling questions about black philanthropy.
On May 13, 2013 rapper/producer turned music mogul Dr. Dre (aka Andre Young) gave a $30 million gift to create a new undergraduate program at the University of Southern California. Dre and his "Beats" business partner Jimmy Lovine (who is also donating $30 million dollars) have established the Jimmy Lovine and Andre Young Academy for Arts, Technology and the Business of Innovation.
The program will "blend business, marketing, product development, design and liberal arts." An inaugural class of 25 students will begin this fall.
The first and most obvious question is, with so many HBCU (Historically Black Colleges and Universities) struggling to keep their doors open why would the Compton-born and raised Dre heap his personal largess on a wealthy white institution?
Despite what the university's name may suggest, USC is a private school with a 3.7 billion dollar endowment. USC is the country's only university to receive eight separate nine-figure gifts.
In contrast, The New York Times described the Dre gift as "relatively modest, as donations to universities go." Ouch!

Was this a missed opportunity for Dre to put his money where it's needed most? Should African Americans who amass a fortune through hard work, shrewd business acumen and a bit of good luck be allowed to donate money anywhere their heart desires, without being morally, philosophically accountable to the black community?

Let's take a closer look at what Dre's getting for his bucks. In the higher educational development world where I worked for five years, a 30 million dollar donation is usually considered a transformational gift. However, at a private university with over a half dozen nine figure gifts in the bank, Dre may be in danger of becoming a little fish in USC's very big pond.

There are three basic categories of philanthropic support: annual, major and transformational gifts. Annual gifts tend to be smaller donations given each year. These funds are used in any way that supports the school's mission. Major gifts are generally larger donations, often restricted to a specific purpose such as scholarships or university research in a particular discipline.
Two words differentiate annual and major gifts from transformative donations: help and change. Annual and major gifts "help" institutions expand programs, continue to deliver a quality education and enhance prestige. Transformative gifts have the potential to "change" the university's entire mission. For example, Hopkins Hospital was well known as a medical care and treatment center until Hopkins grad Michael Bloomberg's made a six figure gift to establish The Johns Hopkins Bloomberg School of Public Health. Now, Hopkins is considered a leader in public health throughout the world and rightfully credited with saving millions of lives.

Not coincidentally, the USC gift was announced around the same time the 60 year-old, Brooklyn- born Lovine was selected to give the school's 2013 commencement address. Lovine begins his speech saying he was inspired to make the gift after proudly watching his daughter graduate from the school in 2012.