Visionary women talk gender, mentorship and getting out of their own way
Kelly Wallace | 3/27/2014, 10:39 a.m.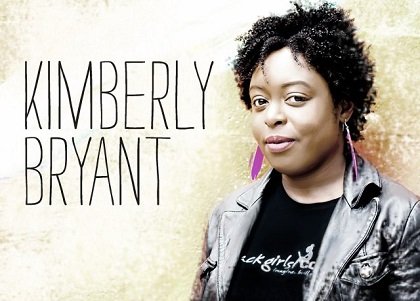 CNN — I got chills -- not once but several times -- during Tuesday's Google Hangout with five women named to The CNN 10: Visionary Women list.
The panel of women from truly diverse backgrounds provided fertile ground for discussion around the theme: What's the future of women at work?
Veronika Scott, who has devoted her life to helping the homeless reenter the work world, got personal about growing up in a family "constantly struggling in poverty" and watching what it does to parents "when they're constantly afraid."
"There's anger. They don't know when they're going to feed their kids next. They don't know if they can afford rent," she said.
Equally powerful was Molly Cantrell-Kraig, a one-time single mom on welfare now committed to helping struggling women get access to cars so they can work. "I know what it's like to be there and paying for Christmas presents with food stamps."
And, Victoria Budson, on a lifelong mission to eliminate the pay gap between men and women, spoke movingly about a press conference she attended early in her career about gender bias in the courts. "I thought, if we can't get justice through the place you're supposed to go to get justice, there isn't justice for women consistently in a meaningful way."
Yep, pinch me now, because when you bring five passionate and community-minded women together who are focused on lifting up the lives of other women, you cannot help but be inspired about the future for our young girls. Here are five takeaways from the chat.
1. Lean on, not only lean in
Mentoring takes many forms, the women said. It may be women who are already in the tech field serving as role models for young girls, said Kimberly Bryant, founder and executive director of Black Girls Code, which teaches coding and entrepreneurship to girls of color. But it can also be girls mentoring each other.
"So the girls that are 9 to 10 become mentors for the girls that are 7 to 8, and the girls that are 13 to 15, and 17 and 18 become the mentors for girls that are in middle school," said Bryant.
"And we hope that this pipeline will continue to build, and this network and community of support will continue to build once the girls leave Black Girls Code and go on to college and then enter the work force."
Ari Horie built her entire organization, the Women's Startup Lab, for female tech company founders, around the idea of two people leaning on each other, symbolized by the Japanese pictograph letter hito, which means human.
"Many of the founders might be going through the same things or same stage, but they have very, very different experiences. And (this) is a very safe place for them to really open up. 'Hey, I feel like I'm giving up, I don't know how to do it.'"
With mentors, persistence also pays off, said Budson, executive director of the Women and Public Policy Program at the Harvard Kennedy School. Early in her career, when a former Democratic Party chief in Massachusetts encouraged her to call him about an idea, she did, again and again.