Visionary women talk gender, mentorship and getting out of their own way
Kelly Wallace | 3/27/2014, 10:39 a.m.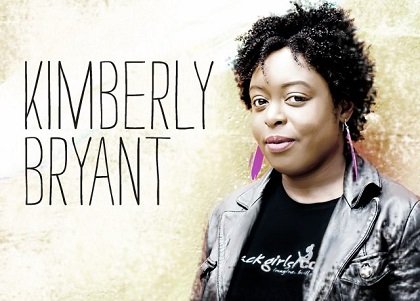 continued — "I must have called him 20 times before he and I connected ... but I kept at it and I think sometimes it takes just thinking it's OK to keep at it."
2. "You have to see it to be it"
To many in the audience, one of the most powerful aspects of The CNN 10: Visionary Women is how all 10 women are helping other women.
"So great to see women supporting women instead of impeding their progress by being territorial," wrote Tish Howard, a retired principal who is now CEO of an education consulting firm, on my Facebook page.
Cantrell-Kraig, founder of the Women with Drive Foundation, believes the way to keep women from getting in each other's way is by showing what happens when they don't.
"Success begets success," she said. "You have to see it before you can be it, and so the only way that you can convince women that supporting women is a good deal is to support other women."
Budson says when she trains students at Harvard or at other locations around the world, she asks them to take a pledge.
When someone calls and asks if they know a good person, they pledge to recommend a "competent, qualified woman," said Budson. The second pledge? "I will not speak ill of other women," she said. "If you don't have something nice to say, don't say it."
3. Get men involved
Women supporting women is key, the five innovators said, but so is getting men to understand why it's crucial they support women too.
"What I would really love to see is for every man to look at his seven year old daughter sitting across the table from him at dinner tonight and say I want that little girl to do whatever she wants to do. I want her to walk into any industry she wants to take on and I want her to thrive because I love that little girl," said Cantrell-Kraig.
On a practical note, Budson added: "To compete in the 21st century, we are not going to be able to hire just out of 48 or 49 percent of the talent pool."
Horie says she sometimes faces accusations of discrimination from men for having a women's startup lab. "It is okay for women to come together and find their strength and the support structure. And we're not making a statement against the men."
4. Risk-taking and femininity are not mutually exclusive
Women can also hold themselves back, the women said.
Bryant of Black Girls Code talked of the "stereotype threat that we internalize as women ... when we enter these environments which are not very diverse, and which lack women, that maybe we don't belong."
Instead, what she says she finds, especially in industries heavily dominated by men, is that women generally come to the table much more prepared. "We're often more qualified and more competent than our male counterparts by far," she added.
Cantrell-Kraig longs for the day when skills are viewed as gender neutral. "I have so many friends of mine who are daring, crazy, analytical ... some of them male, some of them female.... You can be risk-taking and feminine. They're not mutually exclusive."