COMMENTARY: Divert, deny, distract
Donna Brazile | 5/1/2014, 9:26 a.m.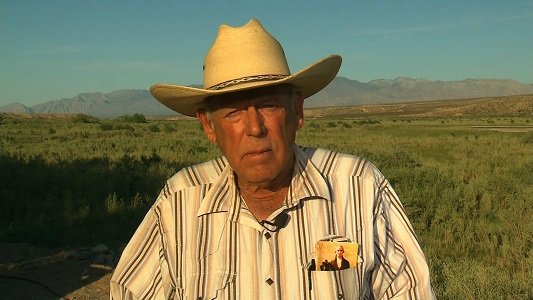 continued — And then there's the list of state and local Republicans around the country who supported Bundy, including Texas Gov. Rick Perry, another presidential aspirant.
Bundy felt comfortable lecturing a reporter about race and slavery because for weeks he'd been puffed up by right-leaning media outlets, potential Republican presidential candidates, and current GOP officeholders. That's why he was even on the media's radar.
And speaking of the media, here's another dot to connect.
In April, before this most recent controversy sparked, Fox News mentioned Cliven Bundy 458 times. Sean Hannity -- who said Bundy was a "friend and frequent guest" -- interviewed Bundy at length, more than a half-dozen times, about his confrontation with the federal government.
It was all part of a concerted effort to turn a racist welfare rancher into a folk hero.
Why?
MediaMatters.org and others report that "Hannity receives major funding and large ad buys from Koch-affiliated Heritage and Tea Party Patriots."
That's significant because the Koch Brothers and their affiliates want to "transfer control of federal lands to states" so that they can "use the land in whichever way is most profitable to them such as mining, drilling, and other resource extraction."
It's a shame a little racism gets in the way of profits and power grabs.
That Republicans eventually got around to denouncing Bundy's racist, pro-slavery statement, after conspicuous silence, doesn't change the fact they have a history of promoting people like Robertson and Bundy. It doesn't change the fact that they're still advocating an agenda fueled by hatred and fear.
It's time for Republicans to stop posing and look in the mirror. They can't light a fire under a pot and then feign outrage when it boils over.
Donna Brazile, a CNN contributor and a Democratic strategist, is vice chairwoman for voter registration and participation at the Democratic National Committee. She is a nationally syndicated columnist, an adjunct professor at Georgetown University and author of "Cooking With Grease: Stirring the Pots in America." She was manager for the Gore-Lieberman presidential campaign in 2000. The opinions expressed in this commentary are solely those of the author.
The-CNN-Wire
™ & © 2014 Cable News Network, Inc., a Time Warner Company. All rights reserved.