Ryan tries to clear air with Black Caucus, but poverty divide remains
Deirdre Walsh | 5/1/2014, 9:04 a.m.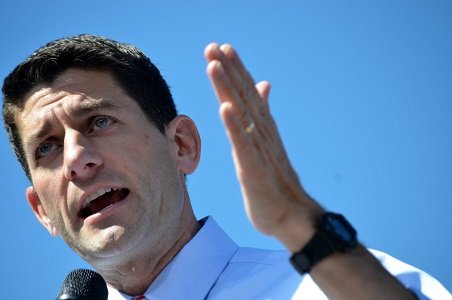 continued — Challenged on his budget
But Ryan also acknowledged that major differences on "macroeconomics and budgets" still existed.
Rep. Jim Clyburn, a Democrat from South Carolina and the top ranking African-American in the House, said he believed Ryan was sincere, but pointed to his proposed budget and said flatly "if he stands by his resolution than he can't be serious about the discussion we had today."
CBC members challenged Ryan about the more than $900 billion in cuts to discretionary programs in his budget, saying they didn't mesh with his stated commitment to helping the poor, pointing specifically to his effort to repeal Obamacare and target social welfare programs in his proposal.
According to Moore, Ryan "punted, saying it was members on the House Appropriations Committee who get to decide which federal programs would actually see cuts."
Ryan's work on poverty issues dates to the 1990s when he was an aide to the late GOP vice presidential candidate Jack Kemp, who headed a policy group called "Empower America." Kemp visited poor neighborhoods and pushed proposals to earmark federal and private resources to "empowerment zones" to lift people out of poverty.
Over the past year, Ryan has traveled to a dozen communities around the United States to learn about efforts to reduce poverty and promote more economic opportunity through mostly charitable organizations.
He is expected to unveil his own anti-poverty plans this summer. But it's unclear if he will introduce legislative proposals or just some concepts to continue the debate about the Republican party's alternatives to current federal policy.
The-CNN-Wire
™ & © 2014 Cable News Network, Inc., a Time Warner Company. All rights reserved.