Despite death of icon, area hospitals make history
Stacy M. Brown | 5/2/2014, 6 a.m.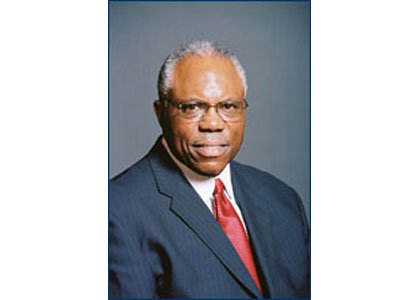 BALTIMORE — While statistics continue to reveal a dearth of African American's in hospital leadership roles around the nation, three Baltimore health institutions have made history.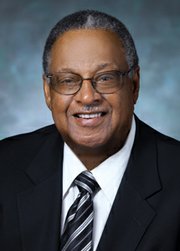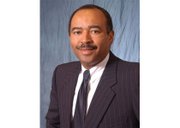 At press time, an African American served as head of the board of directors at Bon Secours Baltimore Health System, the Greater Baltimore Medical Center and LifeBridge Health.
"I don't think this has ever happened where you have three at one time serving as director or CEO of hospital boards in Baltimore or anywhere else," said Neil Muldrow, the director of Bon Secours Hospital System, who was elevated to the post on January 1, 2014.
Muldrow's comments came weeks before the death of Walter Amprey, who chaired the Board of Directors at LifeBridge until he passed away on April 22, 2014.
"Amprey's contributions were numerous," said Muldrow. "There were a whole lot of positives about his public and volunteer life. He'll be greatly missed."
Still, the significance of having African Americans in such a position can be broadly measured, but the primary importance is understanding the needs and challenges of various patients, particularly blacks, Muldrow said.
"When it comes to healthcare, you have people involved in governance and in making policies for the hospital who can reflect more broadly on the needs of the community," said Muldrow, who once headed the Development Credit Fund, Inc, a $14 million commercial lending fund manager that provided loans to small and minority-owned businesses in the mid-Atlantic Region.
Muldrow also served on the state's first Lottery Commission and he sat as a member of the University of Maryland's Chancellor's Advisory Board, the University of Maryland Medical System, the James Lawrence Kernan Hospital and the College of Notre Dame of Maryland.
In 2013 nationally, 47 percent of not-for-profit hospital governing boards lacked blacks or other minorities on their board, according to the Governance Institute, a consultant group who tracks such trends.
Also, two of the most recent American Hospital Association triennial governance surveys reportedly found that minority board members accounted for just nine percent of hospital directors and trustees in 2009 and 10 percent in 2011.
"There are good things happening here and we are working to make sure to deliver services that are beneficial for our communities," said Harry S. Johnson, who three years ago was named chairman of the GBMC Healthcare Inc. Board of Directors, one of the regions key medical institutions.
Johnson, who became the first black partner at the law firm Whiteford, Taylor & Preston in 1986, said support among his contemporaries has helped him to remain focused on the task of doing what's best for the greater Baltimore community.
He also sits as the first African American president of the State Bar Association, a position that's also received overwhelming support from other black professionals, he said.
"I grew up in an era of activists, people protesting the Vietnam War. I saw that for African Americans the law was a way of improving their lives and I saw people like Barbara Jordan and Shirley Chisholm making political changes," Johnson said.