Despite death of icon, area hospitals make history
Stacy M. Brown | 5/2/2014, 6 a.m.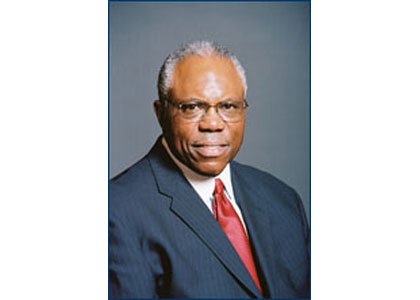 continued — "So, what we're doing here in the hospitals is similar in that we can help make things better."
Amprey's journey also included helping and serving others.
A national vice president of the Urban Education of National School Conference Institute, Amprey served as superintendent for public instruction of the Baltimore City Public Schools.
"With Dr. Amprey's unmatched vision and dedication, we know how fortunate we are that he is the chairman of the board of directors of LifeBridge Health, one of the largest most comprehensive health care systems in Maryland," said Helene King, a communications coordinator at LifeBridge.
Muldrow, Johnson and Amprey have worked tirelessly to eliminate the health disparities that have disproportionately affected minorities and poor, and they've helped their respective institutions in making great inroads in not just health endeavors, but within the community itself.
Muldrow says improving the health of the community has driven Bon Secours vision and has also helped changed the way the hospital addresses local needs. Among the many projects, Bon Secours launched programs, including investing in local row homes, that expanded its reach in West Baltimore.
A 2012 study revealed that the hospital contributes more than $226 million to the city's economy while supporting more than 1,500 jobs at $94 million annually.
"Twenty percent of our employees live in the community, so you're having an impact there by employing people who work in the neighborhood," Muldrow said.
Meanwhile, Johnson has stirred GBMC to a positive rating outlook from the Wall Street bond rating company, Moody's. The company reported that GBMC has strengthened its financial performance in the last two fiscal years and expectations are that the trend will continue this year.
At LifeBridge, Amprey helped assume a leadership role in advocating for investment of resources in the Randallstown and Park Heights areas and support appropriations for programs designed to address the needs of distressed and transitional areas, hospital officials said.
LifeBridge contributes more than $40 million annually in community benefit activities and provides about $17 million in charity care, $9 million in health profession education and $3 million in community health services such as health screenings, wellness, and self-help.
"Our story is different," Muldrow said. "That's why I remain at Bon Secours because it's been so gratifying. We have gone beyond just how to bring medicine in, and we've gotten the message out to the community."
For the three local African American hospital heads, however, resting on their laurels will never suffice.
"Walter Amprey is a great person and Harry Johnson has done a wonderful job over there and now we have made history," Muldrow said. "We will continue to try and open doors because there have been a lot of times [when] people of color have gone through these doors and have closed them. Not us."