Mental illness is our dirty little secret
Julianne Malveaux | 5/2/2014, 6 a.m.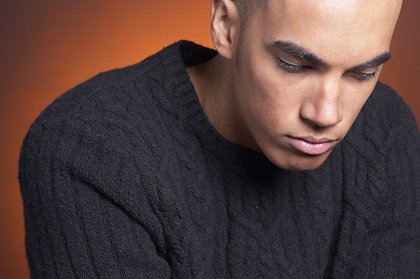 (NNPA) — I'm tired, my sisterfriend says. I don't know how much longer I can hold on. As I hear her I have a couple of choices. One is to tell her to get with her pastor and pray; the other is to tell her to get real with her illness. Running her to her pastor takes her to a familiar place. Pushing her to help takes her out of her comfort zone. When my beloved brothers and sisters share that they are stymied in the way they live their lives, I don't mind praying and encouraging spiritual counsel, but I do mind ignoring the medicinal help that could assist my sisterfriend.
So my sister is sighing her pain, and I am wondering what to do. There are few that will hear a Black woman in a Black community, strumming her pain, questioning her faith. According to the National Associations of Mental Health more than 4 percent of African Americans have considered suicide. Most of them are African American women.
Mental health is our nation's dirty little secret, and if it is whispered in the nation at large, it is a silent scream in the African American community. We are afraid, ashamed, frightened to own up to it, using our own lingo (s'kerd, shamed) to wrap ourselves around the fear that goes with "coming out" on mental illness.
So we are silent, even when we loose a warrior. Karyn Washington was a 22-year-old Morgan State University sister who committed suicide, last week. This young and brilliant one turned her pain into power when she created a website, "for brown girls" (forbrowngirls.com) that lifted up and affirmed our brown skin girls. Karyn was a colored girl whose mental issues were apparently so severe that she chose to take her own life while affirming those of others. From all accounts Karyn experienced depression. How many feel it and don't say it? How many nod and just don't mean it? How many exhale, inhale and really reach out to a brother or a sister to listen, have a cup of tea, take a walk, or just reach out and touch?

The poet Paul Laurence Dunbar wrote, "We wear the mask that grins and lies that hides our cheeks and shades our eyes." Many in our nation, especially African Americans, wear the mask. When we peek/speak/tweet from behind the mask we realize, yet if we were real, we would have to acknowledge in the words of Paul Lawrence Dunbar that to make a poet Black and bid her sing is to challenge her and her two realities. In the words of Sister Maya, "I know why the caged bird sings".
I chose to focus on this because in one scant week I have spoken to African American women who have experienced depression or feel shackled by other mental health issues. They walk like they hold the world in their hands; sway like they are hearing drums from another continent, yet cry behind closed doors, like they have the weight of the world on their shoulders. They are sad, ground down, depressed, and we play off their pain, trivialize it, instead of responding to it. We are losing too much genius when we play off the scourge of metal illness. We decide that it is their problem, not the problem of a nation that would inflict, rather than attempt to fix, mental illness. For all the care the Affordable Care Act has offered, we must ask if it has offered enough to combat mental illness,