In praise of 'other mothers'
A woman doesn't have to give birth to you to earn the title of "mother"
Kat Kinsman | 5/6/2014, noon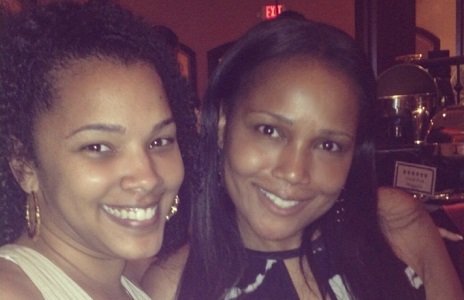 (CNN) — I had absolutely no right to cry over the death of Mrs. Howard. She wasn't family, and I hadn't seen her in more than 20 years. That didn't stop me from crumpling onto the couch and howling like a kitten hurled from a moving car when I heard the news last year.
Between the damp, snotty sobs, I wracked my brain to figure out why word of Mrs. Howard's death had struck me so squarely. I hadn't kept in touch with my mother's friend once I'd graduated from high school and fled my unhappy hometown life.
I poked at the space her loss had left, like examining the socket where a tooth was once firmly lodged. She'd had a dog, Piper, of which I was quite fond. She'd let me practice my piano lessons on her electric organ, and that was awfully nice. She'd taken me to the mother-daughter Girl Scout dinner...oh...
That was the raw nerve causing the ache. She'd filled in during at least one of many school-sanctioned mother-daughter outings when my mom was unable. It's what lots of sisters, aunts, friends, neighbors, teachers do when they see a child in need of care and comfort. And Mrs. Howard did it for me.
My mother was and is unwell in ways I do and do not understand. It has been this way as long as I can remember. It's not her fault; and it just simply is. And so I've been blessed with women -- like Mrs. Howard, my mother's twin sister and my own sister -- who gracefully slipped in to fill the cracks as much as I'd let them.
I never asked these women to step in -- mothers hold a vaunted role in our social structure, and you go with the one you're given. No matter your circumstance, as a daughter it can sometimes feel like a betrayal to seek the care of another woman. One of the subtle gifts these other mothers give is making it so a child -- of any age -- never has to ask.
When a child's struggles and scars are visible, sympathy is the immediate impulse. I recall walking past a classroom where our gentle-voiced hummingbird of a homeroom teacher was showing my friend Melissa how to sew buttons on shirts. She had lost her brother and her mother to cancer in the course of a few, cruel years.
While we, Melissa's friends, fumbled for the words and actions that wouldn't rip the wound wider, an army of women knit themselves around the motherless girl to bear her into womanhood as best they could.
While none of them could ever fully mend the ragged edge left by the loss of her mother, these women taught Melissa to cook and sew and shop for bras and inhabit the turbulent body of a girl entering adolescence. And over time, one of them finally fell so deeply into the rhythms of care, she became a permanent part of the family -- as Melissa's stepmother.