COMMENTARY: 'We can't let this be the new normal'
John Sutter: Nigeria kidnappings highlight horrific worldwide problem
John Sutter | 5/7/2014, 6:15 a.m.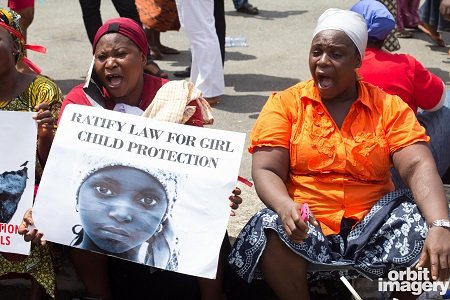 (CNN) — "There is a market for selling humans."
That unsettling fact was pushed into the front of the news cycle on Monday when a man who claims to have kidnapped 276 teen girls announced in a video message that he would sell the young women into marriage or slavery.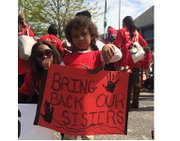 "I abducted your girls. I will sell them in the market, by Allah," the man, who claimed to be Abubakar Shekau, the leader of a Nigerian terrorist group Boko Haram, said in the video. He smiles while he says that, by the way, which sent chills down my spine.
"There is a market for selling humans," he adds, according to a CNN translation. "Allah says I should sell. He commands me to sell. I will sell women ..."
This is no doubt an extreme case, and it's one that has led to international outrage and demands for the United States and other world leaders to help find the young women that reportedly were kidnapped a month ago from school in Nigeria. Everything possible should be done to find these girls, who may be as young as 12.
But the story is also a harrowing reminder that slavery, in various forms, remains a pervasive reality worldwide, particularly in poor and violent places such as parts of Nigeria. International efforts to combat the practice have failed to stamp it out.
Perhaps the only sane thing this crazed leader said is that there is a "market for selling humans." It's 2014, and that most certainly is true.
That fact alone is worthy of sustained, global attention.
In Nigeria, signs suggest the market is alive and well.
Between 670,000 and 740,000 people are estimated to be in slavery in Nigeria, according to the Walk Free Foundation's 2013 Global Slavery Index. That puts Nigeria at No. 4 worldwide in terms of the total number of people enslaved. Mauritania, a West African country I visited in 2011 for a CNN story, ranks as having the highest percentage of enslaved people, according to that report.
Advocacy groups say 20 million to 30 million people are enslaved worldwide, and more than 15% of those people are in Sub-Saharan Africa, according to Walk Free.
It's unclear what exactly would happen to the girls if Boko Haram does follow through on its threats to sell them into marriage or slavery. Young women sold into slavery or marriage sometimes end up as domestic servants; some are sexually abused by the "husbands" who purchase or obtain them; some work under threat of violence; and other women are sold internationally to work in the sex trade.
"It appears from the media statements that the intention is to sell the girls into so-called 'marriages,' which are likely to be nothing more than sexual and domestic enslavement, presumably either in neighboring countries or within Nigeria itself," Fiona David, executive director of global research at the Walk Free Foundation, wrote to me in an e-mail from Ghana, where she is attending a conference.