7 things mom didn't tell us about going gray
A mom who decides to embrace her gray hair rather than dye it can influence her daughter
Emanuella Grinberg | 5/8/2014, noon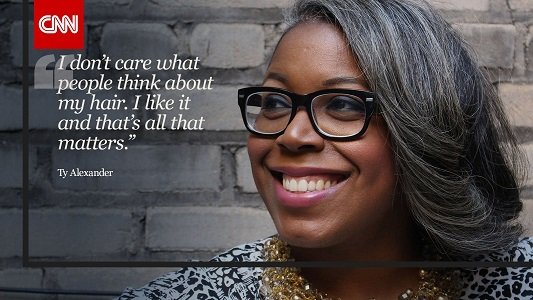 continued — When Alexander was preparing to launch a lifestyle blog in 2010, she knew after more than a decade of experience that her hair would be the first thing people noticed. Her blog, "Gorgeous in Gray," celebrates her look while dishing on the latest in style and beauty news and trends.
"It's the first thing people see, which is also one of the marketing reasons I chose it," she said. "I use my hair to keep my name in people's mouths."
Strangers will compliment you
Alexander swears that not a day goes by without someone stopping her in the street to talk about her hair. Usually, it's a compliment followed by questions about her age, her history with hair care and how she maintains it.
Larissa Pisarra says she gets more compliments from strangers on her hair with each passing year; some even ask if her silver highlights are the product of a salon.
"Women come up to me and say 'You inspire me.' That makes me feel good," she said.
"Guys make compliments, too. They don't seem to care as much about our hair as we do. It's more in our heads than it is in theirs."
Another reason going gray is one more option to add to your beauty toolbox: You can always change your mind!
The-CNN-Wire
™ & © 2014 Cable News Network, Inc., a Time Warner Company. All rights reserved.