Annapolis mayor joins in May Day celebrations
5/9/2014, 6 a.m.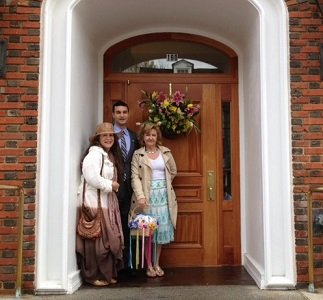 Annapolis Mayor Michael Pantelides welcomed Spring on Thursday, May 1, 2014 by hanging May Day baskets at City Hall and at the Maynard-Burgess House. The mayor greeted Garden Club member Alex Tower Sears and Annapolis Horticulture Society member Laury Wright as they walked the City, looking at hundreds of entries.
What began as a Garden Club of Old Annapolis Towne beautification project in 1956 has grown into an annual tradition with residents and business owners competing for blue ribbons and an invitation to the Garden Club's Annual Tea.