Caucus seeks to raise awareness, address healthcare barriers
Ursula V.Battle | 5/9/2014, noon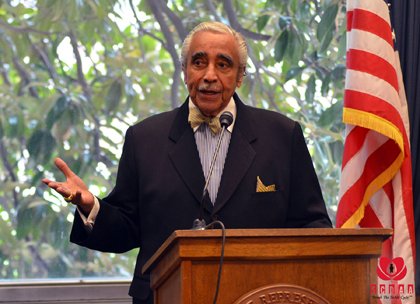 The Centers for Disease Control and Prevention (CDC) estimates that Sickle Cell Disease (SCD) affects 90,000 to 100,000 Americans. The disease disproportionately affects African Americans and Hispanic Americans. The CDC notes that SCD occurs in about one out of every 500 African-American births, and in one out of every 36,000 Hispanic-American births.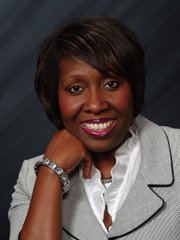 To bring more attention to the disease, the Sickle Cell Disease Association of America, Inc. (SCDAA) announced the formation of the first-ever Congressional Caucus for Sickle Cell Disease. Led by Representatives, Charles Rangel (D-NY), Danny Davis (D-IL), and Senator Tim Scott (R-SC), the Caucus is working toward bringing public and congressional awareness to the unique needs and legislative issues of the Sickle Cell Disease community, which includes patients, physicians, and scientists.
The Congressional Caucus for Sickle Cell Disease was also designed to create opportunities that address barriers in access to care and development of crucial research and treatments. On April 3, 2014, which marked National Sickle Cell Advocacy Day, the Caucus hosted its first ever "Capitol Hill Luncheon - Legislative Briefing." The Legislative briefing was held in the Rayburn House Building in Washington, D.C.
Representatives Rangel, Davis, and Scott led a public briefing to address media questions.
"This was historic for us," said Sonja L. Banks, president and CEO of SCDAA. "Getting a Caucus is not an easy feat. However, Congressman Rangel really pushed us to get the Caucus. There are not many diseases that have caucuses. However, we have enough members who care enough to focus on the disease. Congressman Rangel actually suggested a caucus, which is good in this political climate."
A Congressional Caucus is a group of members of the United States Congress that meets to pursue common legislative objectives.
"On the advocacy side, the purpose of this event was to push for new funding and programs and the renewal of the Sickle Cell Act, which has expired," said Banks. "It has been carried over in the budget, but there are some who are proposing to get it cut."
She added, "We also wanted to understand the political climate, because programs are being cut because there is no money, etcetera. They helped us to understand the climate of all of that."
The Sickle Cell Anemia Control Act was first signed into law in 1972 by former President Richard Nixon. Ten million was provided to expand SCD programs in 1972.
SCD affects more than 90,000 patients in the U.S., with the disease disproportionately affecting African-Americans and Hispanic Americans. It is caused by an inherited mutation in the beta-globin gene that makes red blood cells change from their normal shape, which is round and pliable (like a plastic bag filled with corn oil), into a rigid sickle-shaped cell (like a corn flake).
Normal red blood cells are able to pass easily through the tiniest blood vessels, called capillaries, carrying oxygen to organs such as the lungs, liver and kidneys. However, due to their rigid structure, sickled blood cells get stuck in the capillaries and deprive the organs of oxygen, which causes organ dysfunction and failure.