Cummings, Baquet display passion for healthcare
Stacy M. Brown | 5/9/2014, 6 a.m.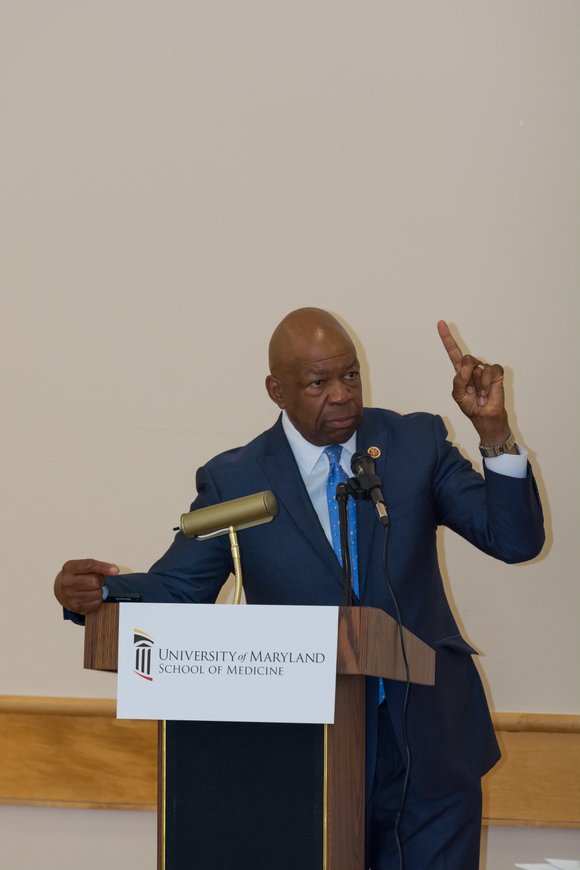 continued — "I didn't know whether I should preach or pray," said guest speaker Carlessia Hussein after Cummings's remarks.
Hussein, the director of the Maryland State Office of Minority Health and Health Disparities, oversees the development of the "Maryland Health Disparities Plan," and the "State Health Disparities Data Chartbook," a plan that's guiding implementation of strategies that address the major gaps and the goals of the National Stakeholder Strategy.
"The work is not over, there is still a lot to be done," said Lisa Carr, the associate director at the Health and Human Services Center for Faith-Based and Neighborhood Partnerships where she focuses on outreach, education and enrollment into the ACA.
Baquet says that work remains particularly because just 27 states have agreed to implement the expansion of Medicaid while 19 others have not, despite a high concentration of minorities in need.
"We've come a long way, but we have to get back to worrying about the people who sent us here and the people we're trying to help every day," Cummings said. "We have to amplify our voices. My mother said to me when I was a little boy that she wanted me to go up the ladder but she didn't want me to fall down. Protect your progress and build on what we have to make it better. I believe in my heart that it's important for me to use the power that you have given me to make sure that other little Elijahs have a chance to know their grandfathers."