Journalist Moses J. Newson talks about his "storied" career
Ursula V. Battle | 5/16/2014, 11:52 a.m.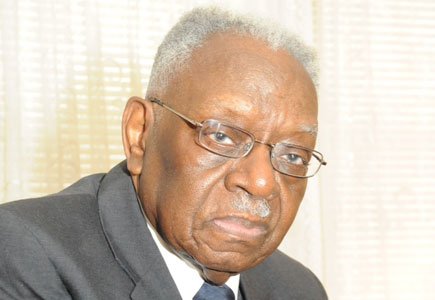 This is part one of a three-part series on longtime journalist Moses J. Newson. Newson, 87, was inducted into The National Association of Black Journalists (NABJ) 2014 Hall of Fame earlier this year for his outstanding contributions to the industry.
During his long and distinguished journalism career, 87-year-old Moses Newson covered many memorable stories including the "Freedom Rides" and the Emmett Till murder trial in Mississippi. Reflecting back over his "storied" career, Newson rewound the hands of time back to his most memorable interview.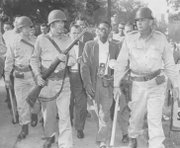 "I interviewed Dr. Martin Luther King, Jr. shortly before he was assassinated," said Newson. "At the time he was in Atlanta, and was being driven to the airport by Harry Belafonte. Coretta Scott King and Andrew Young were in the car as well. They were on their way to a conference in Washington, DC. At the time, Dr. King was under heavy criticism for his position on Vietnam, poverty in the country, and J. Edgar Hoover was bugging him."
He added, "Sometimes, you get criticized for trying to do more. Dr. King was telling me how sad it was that he was being criticized by some of the Civil Rights leaders for just trying to do the right thing. He said he was going to keep pushing. Nobody's perfect, but Dr. King was quite a guy."
Newson recalls the memorable ride with Dr. King, who was assassinated in 1968; Dr. King's wife, Coretta, who passed away in 2006; musician, actor, and activist Belafonte; and politician and activist Young, as if it were yesterday.
Capturing the interview with Dr. King, along with covering stories such as the "Little Rock Nine," the nine African American students involved in the desegregation of Little Rock Central High School in Little Rock, Arkansas, allowed Newson to address what he felt was a great need in the black community.
"Changes needed to be brought about regarding segregation in this country," said Newson. "Black publications such as the Baltimore AFRO-American Newspaper, the Pittsburgh Courier, and other black press seemed to be a great avenue to bring about changes that were obviously needed."
He added, "I came out of school, and in the summer of 1952 after serving 27 months in the Navy I started working with The Tri-State Defender. During that time, I had the opportunity to serve with the paper's editor, L. Alex Wilson."
Wilson, was the editor and general manager of The Tri-State Defender of Memphis, Tennessee, the southern outpost of The Chicago Defender. A few years later, Newson and Wilson were among the contingency of the black press who traveled to Arkansas to cover the Little Rock Nine.
"It was my first job for the Baltimore AFRO-American Newspaper," recalled Newson. "In addition to myself and Wilson, there was Jimmy Hicks, editor of the Amsterdam News of New York, and photographer Earl Davy."
Newson, Wilson, Hicks, Davy, and other members of the black press not only braved the dangerous back roads of the South as they traveled to report on lynchings and other stories, but put their lives on the line once they arrived to covered them. The sidewalks and streets surrounding Central High was dangerous territory for the black press, and even the white media covering the Little Rock Nine. Angry whites arrived every morning to demonstrate their disapproval of integration.