Looking beyond Donald Sterling
Raynard Jackson | 5/23/2014, 11:02 a.m.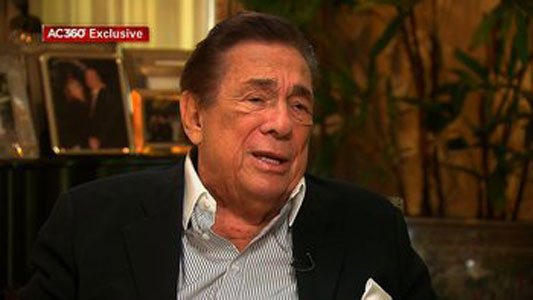 (NNPA) — By now, everyone knows the story of Los Angeles Clipper's owner, Donald Sterling's banishment from the National Basketball Association (NBA) for his racist comments captured on audio tape last month. What Sterling said was totally stupid and insulting. Period! I don't think there is any disagreement from anyone on that issue.
In the past, I have been very critical of professional athletes for their unwillingness to take a public stand on any controversial issues. You can argue whether the NBA players were aggressive enough in their protests, but at least they did protest. The Sterling issue was so bizarre that even Michael Jordan publicly denounced him. You're talking about miracles!
For a generation of athletes who have no idea what real sacrifice is all about, they made me proud. Yes, they know about sacrifice relative to playing their sport (playing through pain and injury); but they have yet to show a willingness to give up their sport, even temporarily, to take a principled stand on anything— until now.
When I think of professional athletes taking a principled stand in sports, I think of people such as Muhammad Ali, Jim Brown, Tommie Smith, John Carlos, Curt Flood, or Spencer Haywood.
So, to find out that these NBA players told the commissioner of the NBA in no uncertain terms that they were prepared not to play in their upcoming playoff games if Sterling were not permanently banned from the game and he was barred from ongoing ownership of the Clippers; this, indeed, was a historic moment for today's athlete.
This Sterling situation was about racism, bigotry and hate— no question about it. Relative to the black community, there is an issue being overlooked: An alarming rise in the number of people and organizations who have contracted laryngitis when it comes to issues of racism, bigotry and fairness involving the black community. But like fools, many in the black community take up the cause of every other group as their own and then get absolutely no reciprocity when blacks are treated unfairly.
The Human Rights Campaign is supposed to be the homosexual version of the National Association for the Advancement of Colored People (NAACP)— standing up for the equal and fair treatment of those who are homosexual. The National Council of
La Raza is supposed to be the Hispanic version of the NAACP— fighting for the equal and fair treatment of Latinos. The National Organization of Women (NOW)— is the largest organization of feminist activists in the United States. The Service Employees International Union (SEIU)— an organization of 2.1 million members united by the belief in the dignity and worth of workers and the services they provide and dedicated to improving the lives of workers and their families and creating a more just and humane society.
I went to each of these groups' websites and none had issued one statement regarding the Sterling issue since it first broke. Not one word, not one sentence. Yet, liberal black groups such as the NAACP lose their minds when someone says something considered insulting to homosexuals; or against amnesty for illegals; something deemed misogynistic towards women; or in opposition to increasing the minimum wage.