Priest Tyaire hits national stage with "Mrs. Independent"
Cast includes actress Robin Givens; draws sold-out audiences
Ursula V. Battle | 5/23/2014, 2:13 p.m.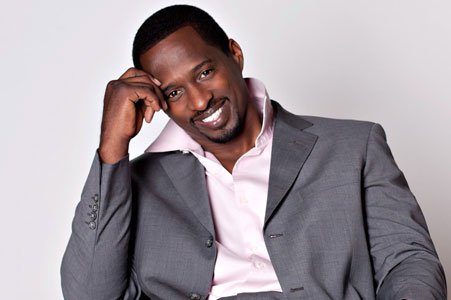 "My mother had my oldest brother at age 14, but went back to school and earned a Master's degree," said the 41-year-old. "I wanted to honor her for the struggles she endured. The Lord spoke very loud and clear, 'Write a play.'"
To finance the play, Tyaire sold his SUV. August 12-13, 2007, the play debuted to two sold out audiences. However, his mother died of cancer two weeks before the play opened. Tyaire lost his father in 2009. In their memory, he always leaves two front row seats open at every show.
"God let me know I was going to lose some things," he said. "I know my mother is in heaven smiling. I needed to know why she had to die two weeks before this show. I eventually realized she was here to birth me to write. I have also been allowed to live up to the name 'Priest', which my father gave me. A priest is the go-between God and His people."
He added, "God is with me every time I pick up my pen to write. Now that He has unleashed my writing ability, I want the world to see it. I am on a national tour because I never gave up."
For more information on Tyaire or "Mrs. Independent" visit: http://www.mrsindependenttheplay.com/