Rare blood cancer has higher Incidence in African Americans
By Kathy Gram and Kimberly Alexander | 11/4/2014, 6 a.m.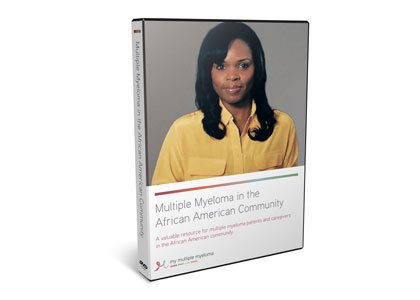 Beyond treatment. An Informed Black Community
There are a growing number of available resources to African Americans who are living with multiple myeloma or those who suspect they may have contracted this blood cancer. Groups like the Multiple Myeloma Research Foundation, International Myeloma Foundation and Tackle Cancer Foundation are excellent sources for gathering important information about symptoms, treatment options, oncologists and a myriad of data that may impact a future cancer patient. In fact, one of these resources that is directed at African Americans and recently became available is an educational DVD co-sponsored by the Tackle Cancer Foundation and Millennium: The Takeda Oncology Company. "Multiple Myeloma in the African American Community" is an effective resource for patients and caregivers and spearheaded by Kimberly Alexander, who lost her husband, Elijah, to multiple myeloma.
"My desire to stay educated about multiple myeloma didn't end when my husband lost his battle with cancer due to complications from the disease. I will forever be concerned about the possible implications this may have for our children, grand children and future generations. Because I know the of the incidence rates of multiple myeloma within the African American community my wish for a cure goes beyond doing something in memory of my husband, it could be the difference maker for our family for years to come."
For more information or to obtain this DVD, visit: www.mymultiplemyeloma.com.
Kathy Gram is senior director, Patient Advocacy, Takeda Pharmaceuticals; and Kimberly Alexander is president, Tackle Cancer Foundation, which informs the public about multiple myeloma.