Watching the elections from abroad
George E. Curry | 11/7/2014, 6:01 a.m.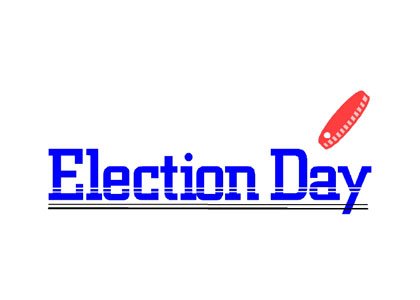 (NNPA) — On Election Night, I usually stay awake as long as my eyelids are willing to cooperate. However, this year was different. Instead of alternating between watching CNN and tracking results on the Internet, I was in the Holy Land, nearly 6,000 miles from my office in Washington, D.C.
With Daylight Savings Time now in effect, I was in a time zone Tuesday seven hours ahead of Eastern Standard Time. That meant that instead of hearing the TV network projections trickle in as polls closed in different regions of the U.S., I had to go to bed not knowing if Democrats had lost control of the Senate, as predicted, and how well African Americans had turned out in the pivotal states of North Carolina, Georgia, Louisiana and Arkansas.
I fell asleep in my hotel room confident of two things: First, no matter how strongly blacks went to the polls in this midterm election, when voting historically favors the party out of the White House, Democrats were unlikely to regain control of the House of Representatives. Second, if Republicans managed to wrestle control from Democrats in the Senate, they would blame the low turnout among African Americans.
Before departing Washington, I already saw this scenario unfolding. Both the New York Times and the Washington Post, the two most politically influential newspapers in the nation, had published stories about the importance of the black vote in Tuesday's midterm election and that without a heavy black turnout, the prospect of Democrats retaining the upper chamber were doomed.
Missing in the analysis was how Democrats had shot themselves in the foot. It is important to understand that most white voters don't support Democrats. The last three Democrats elected president— Jimmy Carter, Bill Clinton and Barack Obama— won each time with a minority of the white vote. Considering there are more white voters in the U.S. than blacks, perhaps a more appropriate question is: Why are white voters not turning out for Democrats? All that weight should not fall on the shoulders of black voters.
A second point to remember is that even with black voters being key to Democratic success, Democratic strategists have not, as the old lady making church announcements puts it, governed themselves accordingly. Even in battleground states, they didn't purchase ads in most black newspapers, if they bought any ads at all, until the waning days of the campaign. Last-minute White House efforts were largely directed at radio programs hosted by comedians and DJs, as if they could mobilize black voters all by themselves with shallow drive-by interviews.
Although I was on foreign soil on Election Night, I did my civic duty by voting before I left. That, too, was different. I usually enjoy the energy of voting on Election Day, seeing who turns out and watching as children enter the voting booth with a parent. Voting early this year had its own satisfying sensation. There was the sheer joy of knowing I had made my voice heard, even though I wouldn't be home on Tuesday.