Annapolis veteran thrills with collection, humor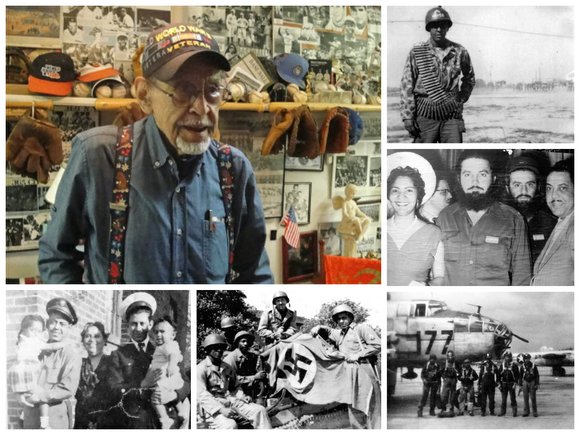 continued — "You know, my wife wanted me to get rid of this place. She said I should toss all of this stuff, but you know I never listened to that," he said.
Keyes says he is always confronted with questions about World War II. It's no wonder. He usually sports a cap with the words, "World War II Veteran," inscribed on the bill and he enjoys donning a bright blue jacket that has his favorite American Legion Post inscribed on the front.
"I give the people what they want," he said, with what some have referred to as a devilish smile."
"He is so aware of history, the global situation, racial politics and he's always interested in what's new in the world," said his daughter, Jutta. "He had such a global perspective of the world ever since early on in his life. His interests are so varied and it's a good thing to
know, from his standpoint, that as he's gotten older, so many people value his opinion. Usually, when people get older they tend to get pushed aside. Not him."
One conversation with Keyes and it's easy to see why it's impossible to cast him aside.
"I've got a big mouth," he said. "It's just like when someone walks in here and looks at my museum and I tell them that this is also a secret place where I bring all my women. They laugh, but they don't know me too well."