Tammy Owens Johnson's story: Diagnosed with Breast Cancer at 41
Ursula V. Battle | 10/10/2014, 6 a.m.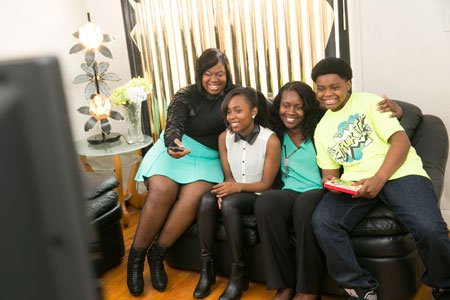 Owens Johnson's breast cancer is in remission. She credits her status to God, a supportive family, the care she received at St. Agnes, as well as early detection.
St. Agnes has a Comprehensive Breast Center and is one of the first 135 hospitals in the U.S. to be fully accredited by the National Accreditation Program of Breast Centers (NAPBC).
"Everything is in one location, and everyone is on the same page," said Owens Johnson.
The hospital also offers various supportive services including Kids Camps and Teen Camps to give children of patients a healthy outlet to discuss their feelings and connect with other children going through a similar situation.
"At the time of my diagnosis, my children were ages 11, 14 and 20, and at different levels in terms of the news," she said. "My oldest child really didn't want to talk about it, and my baby girl didn't know what to say. The camps helped me to explain everything to them and kept their minds occupied."
According to Owens Johnson, she now helps to take care of her mother.
"I often talk to other women with breast cancer to encourage and help them," she said. "I also help to take care of my mother, who is battling another form of cancer. Because of the care I received at St. Agnes, my mother wanted to go there. I also have changed a lot, including my diet. Going through something like that changes your life. Without God, I don't know what I would do."
She added, "I encourage all women, to please go and get checked. Many of us don't. We take care of everyone except ourselves, but we have to take care of ourselves too. Getting checked when I did, helped save my life."