Maryland vets share small business experience at DCHD workshop
10/14/2014, 6 a.m.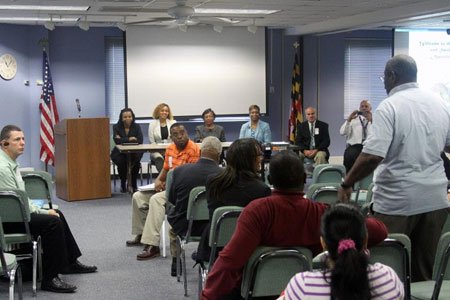 More than two-dozen veterans, many of them already small business owners, shared their experiences on Tuesday, September 30, 2014 at "Small Business Success Starts Here," a networking forum presented by DHCD's Office of Fair Practices.
The forum helped men and women who served our country to learn about opportunities available through DHCD and state agencies such as the Department of Business and Economic Development. For example, DHCD's Neighborhood BusinessWorks and MicroEnterprise Loan Programs help small business owners obtain access to the capital they need to start a business, or expand and grow.