Meet Don W. Lucas: A male breast cancer survivor's story
10/31/2014, noon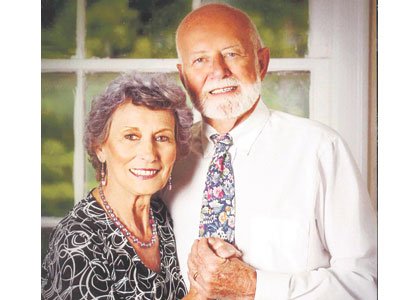 continued — Lucas has two sons and one daughter.
"The hardest part of my diagnosis was telling my kids because they had just lost their mother to another form of cancer a few months before," said Lucas. "My daughter had never had a mammogram before, but started getting them regularly. They are more alert because of what happened to me."
Lucas works part-time, and resides in Pensacola, Florida with his wife. He recently traveled to Baltimore for his annual mammogram at the Greenebaum Cancer Center.
"They diagnosed my breast cancer and took good care of me," said Lucas. "I have never met so many wonderful people at one place. I wouldn't go anyplace else."
The University of Maryland Marlene and Stewart Greenebaum Cancer Center is a National Cancer Institute-designated cancer center and one of the top cancer treatment and research centers in the country.
"Until this day, I have no idea why I moved as quickly as I did once I felt the lump," said Lucas. "But going to the doctor when I did made things easier on me. The breast cancer was confined to that one area. I got my mastectomy done, and was out of there the next morning."
He added, "Men don't like going to the doctor, but I did. I want men to know that not only can their wives get breast cancer, they can get it too. The key is to catch it early. If you feel something that shouldn't be there, don't wait. Go to see a doctor."