Atlanta Hawks owner faces 'severe repercussions' after e-mail
"I want some white cheerleaders" and music familiar to whites, Levenson wrote
Eliott C. McLaughlin and Holly Yan | 9/8/2014, 10 a.m.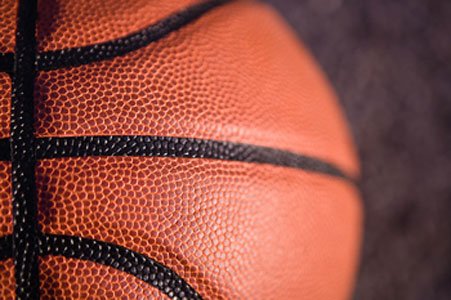 (CNN) — Atlanta Hawks owner Bruce Levenson is facing "severe repercussions" after his racially charged e-mail, the team's CEO said.
The e-mail, which bemoaned the percentage of black cheerleaders and implied that black fans might have scared away white fans, led Levenson to announce Sunday that he will sell his controlling stake in the team.
In an exclusive interview, Hawks CEO Steve Koonin said that while Levenson will make money from the sale, he is still paying a price.
"The only thing we all have in our life is our reputation, and his was damaged today -- by him, and not by anyone else," Koonin told CNN's Martin Savidge.
"I think there are severe repercussions."
Levenson's 2012 e-mail addressed the troubles the franchise faced in attracting more affluent white season-ticket holders. The owner said he had taken a look around Philips Arena and noticed a few things.
First, the audience was 70% black, he wrote. The stadium's bars were 90% black. The cheerleaders were black. There were few fathers and sons at the games. The music played in the arena was hip-hop, and the after-game concerts were either rap or gospel acts.
"Then i start looking around at other arenas. It is completely different. Even (Washington) DC with its affluent black community never has more than 15 pct black audience," he wrote.
'I trivialized our fans'
In his announcement Sunday, Levenson said he will sell his controlling stake in the team after an "e-mail two years ago that was inappropriate and offensive."
A man answering the phone at his Maryland home told CNN that Levenson was not taking any phone calls.
In focusing on low attendance at Hawks games and the need to boost season-ticket sales and corporate sponsors, Levenson said in his statement, he had spoken with executives about diversifying the fan base and including more suburban whites. During those discussions, "I shared my thoughts on why our efforts to bridge Atlanta's racial sports divide seemed to be failing," he wrote.
"I trivialized our fans by making cliched assumptions about their interests (i.e. hip hop vs. country, white vs. black cheerleaders, etc.) and by stereotyping their perceptions of one another (i.e. that white fans might be afraid of our black fans)," he said in his statement. "By focusing on race, I also sent the unintentional and hurtful message that our white fans are more valuable than our black fans."
'The black crowd scared away the whites'
In his 2012 e-mail to Hawks general manager Danny Ferry, Levenson wrote that before his Atlanta Spirit Group bought the Hawks in 2003, thousands of tickets were being given away, mostly to the black community, in an effort to make the arena appear less empty.
It was a trend that continued for a couple of years after the Atlanta Spirit Group took over, he wrote in a seemingly informal e-mail rife with punctuation errors and misspellings.
"My theory is that the black crowd scared away the whites and there are simply not enough affluent black fans to build a signficant season ticket base," he wrote. "i never felt uncomfortable, but i think southern whites simply were not comfortable being in an arena or at a bar where they were in the minority."