NFL keeps fumbling
Raynard Jackson | 9/26/2014, 6 a.m.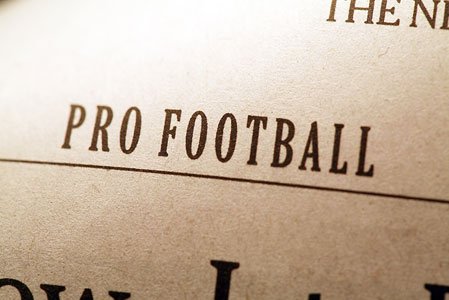 (NNPA) — I am sick and tired of all the hypocrisy swirling around pro athletes and the National Football League (NFL) in particular. With all the accusation about domestic violence and child abuse consuming the NFL, I wonder why the public wants to hold athletes to a standard that they don't want to live by.
If you work in the private sector as an accountant, engineer, or a secretary, there is a bright red line separating your professional life from your private life. Your job may prohibit you from smoking cigarettes or drinking alcohol at work; but they cannot mandate that you abstain from such activities in the confines of your home. If what you do at home impacts your job performance, that may be grounds for termination; but in general, your job cannot punish you for the things you do in your private life.
Professional sports are slightly different simply because athletes sign a contract and there is a "moral" clause that is part of the agreement. The moral clause basically says that if you bring disrespect to your team or the league because of "bad" behavior that can be grounds for terminating a player's contract.
So, let's be real, pro sports could care less about domestic violence or child abuse (nor should they— they are not a social welfare agency). They are about making money and if they have to pretend to care about these issues to keep the money flowing, then they are willing to make an example of Ray Rice and anyone else who stands between them and their $10 billion a year revenue.
So is there any substance to this "culture of violence" in pro sports, specifically the NFL? Let me kick the statistics. There are 1,696 players in the NFL, 1,280 in Major League Baseball (MLB), and 450 in the National Basketball Association (NBA) for a total of 3,426 professional athletes.
Let me try to add a little context to this discussion. The San Diego Union-Tribune has been tracking arrests of NFL players dating back to the year 2000. They calculated the annual arrest rate per 1,000 NFL players by type of crime committed. The three most common charges are DUI, assault/battery and drug possession.
Compared to adult men in the general population, an NFL player is 11 percent less like to get a DUI charge, 23 percent less like to get an assault charge, and 59 percent less likely to get a drug charge. So, if there is going to be any outrage expressed, it should be directed towards the American population as a whole, not the NFL and its players.
The issue swirling around the NFL is about public relations, not about how their players treat women. For the NFL, bad PR means less money; so they are reacting to their corporate sponsors, not because of some concern for women's issues.
Isn't it ironic that feminists groups such as the National Organization of Women (NOW) are calling for Roger Goodell's head, but they have said nothing about Nike using child labor under slave-like conditions to make shoes for the NFL when many of these workers are women and little girls.