The worst foods to eat when you're sick, and the best ones
Headache-triggering foods includes aged cheeses, chocolate, red wine
Linda Melone Health.com | 4/1/2015, 3:09 p.m.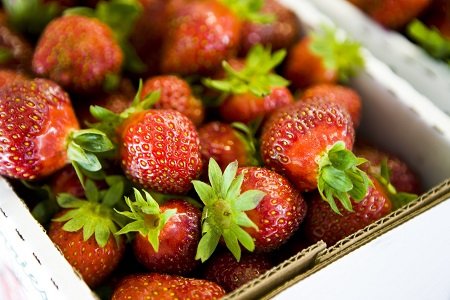 Your entire body aches
Foods that ease muscle aches depend on the specific reason for the body aches, says Kristine Arthur, MD, internist at Orange Coast Memorial Medical Center in Fountain Valley, Calif. "For general muscle aches, food containing magnesium or calcium may help ease soreness," she says.
Best foods: Magnesium-containing foods include nuts, bananas, beans, leafy greens, and avocados. Foods high in calcium such as canned salmon, yogurt, dark-green leafy greens, and orange juice fortified with calcium also lessen muscle cramping and pain.
Worst foods: Anything that dehydrates you can worsen muscle aches, says Dr. Arthur, particularly alcohol and caffeine.
Your head hurts
Dehydration is one of the leading causes of headaches, says Dr. Arthur, so it's best to treat that cause first and see if it relieves your pain.
Best foods: Water and other fluids are your best bet. "Drink a bottle of water and wait 20 minutes to see if you feel better," says Dr. Arthur. Caffeine is known for drying you out, but ironically, it can help in small doses. "But for each cup of tea or coffee, drink an equal amount of water to avoid dehydration," Dr. Arthur says.
Worst foods: Headache-triggering foods include artificial sweeteners, MSG (found in sauces and soy sauce), aged cheeses (blue, stilton) that contain tyramine, plus chocolate, red wine, hot dogs, deli meats, and dried fruit. MSG is metabolized to glutamate, an excitatory neurotransmitter in the brain, says Dr. Arthur. Tyramine links to increased blood pressure, which can trigger headaches.
You have an earache
Earaches typically accompany other symptoms, says Dr. Arthur. "So they're not correlated with any food in general." Since they occur most often with upper respiratory infections, however, foods that clear up congestion can help earaches as well.
Best foods: Clear fluids and chicken soup ease congestion by loosening up mucous in nasal passages. Omega-3s found in salmon and nuts decrease inflammation, and vitamin C found in dark leafy greens, berries, and citrus boost the immune system, says Dr. Arthur.
Worst foods: Dairy can thicken phlegm and worsen congestion, with the exception of yogurt, which contains probiotics, says Dr. Arthur. "Stay away from processed and packaged foods, too, which increase inflammation and lengthen the recovery process."
You're red and itchy
A rash could be a symptom of an allergy, says Dr. Arthur. "Keep a detailed food journal to look for links to foods that seem to trigger a rash."
Best foods: Omega-3 containing foods such as fatty fish (salmon, sardines) and walnut and flax seed oils, as well as foods high in protein are all important for skin health, says Dr. Arthur. "Skin is made up of proteins, so a diet adequate in protein is necessary for skin protein synthesis."
Worst foods: The most common foods that cause itching are nuts, chocolate, fish, tomatoes, eggs, berries, soy, wheat, and milk, says Debra Jaliman, MD, dermatologist and author of Skin Rules: Trade Secrets from a Top New York Dermatologist ($9, amazon.com).
You have a runny nose