South Carolina policeman charged with murder after video of shooting emerges
A video appears to show the white officer shooting an unarmed black man as he ran away
Dana Ford | 4/8/2015, 9 a.m.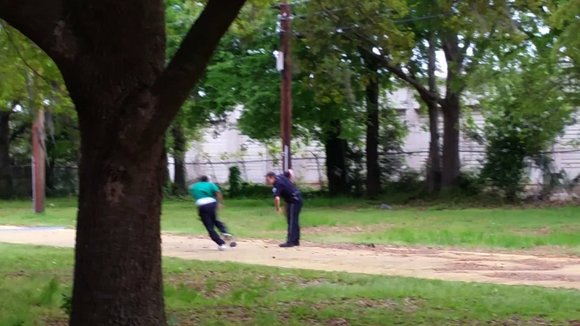 continued — He said the incident began when the officer stopped Scott for driving with a brake light being out.
When asked whether he thought race played a role in what happened, Driggers did not rule out the possibility.
The fatal shooting is the latest in a string of controversial deaths involving white officers and black suspects. The death of Michael Brown in Ferguson, Missouri, touched off protests and sparked a nationwide debate over race and policing. Brown, an unarmed black teen, was shot by Darren Wilson, a white officer, last August.
"I want to believe in my heart of hearts that it was a tragic set of events after a traffic stop," Driggers said. "I always look for the good in folks, and so I would hope that nobody would ever do something like that."
Speaking to reporters late Tuesday, an attorney for the Scott family was also asked about the role race might have played in the shooting.
"This is a bigger issue of human life and the value of it, and when people start respecting that more it won't matter what color you are," said L. Chris Stewart.
CNN's Sam Stringer, Chandler Friedman, Evan Perez, Jethro Mullen and Steve Brusk contributed to this report.