Mr. Wade and the 'First Family of the Housing Projects'
George E. Curry | 4/10/2015, 6 a.m.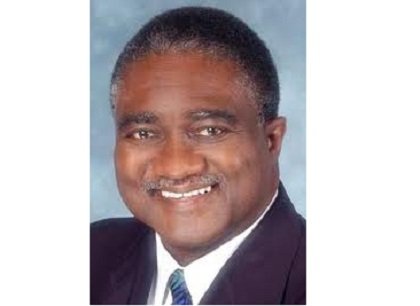 continued — One time I was back in Tuscaloosa and had just completed an interview at WTUG, the local black radio station. When I left the studio, there waiting for me was Mr. Wade. Yes, I was one of his boys and as one of his boys, you never wanted to disappoint him. Instead, you wanted to make him proud, you wanted him to know that all of the time and wisdom that he shared with you was not a waste of time.
When I listened to others at Weeping Mary Missionary Baptist Church share memories of this impressive man, his accomplishments were remarkable in breath. For me, his greatest contribution was the impact he had on young African Americans, especially boys, during an era of racial segregation. When so many people in society were telling us we couldn't accomplish anything because we were black, Mr. Wade convinced us that we could do anything that we could imagine. He reminded us that we would have to work twice as hard to get half the recognition, but we could beat the odds and take our rightful place in the world.
Mr. Wade has left us physically, but a part of him remains buried deep in our hearts. He was our shinning example. And just like we didn't want to disappoint him in life, we won't disappoint him in death, either.
George E. Curry is editor-in-chief of the National Newspaper Publishers Association News Service (NNPA) and BlackPressUSA.com. Curry can be reached through his website: www.georgecurry.com.