Michael Ealy joins 'The Following' cast as its newest villain
Shonassee Shaver | 4/16/2015, 1:30 p.m.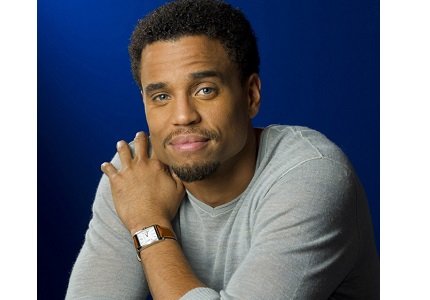 (NNPA) — From his breakout role in Barbershop and Barbershop 2, Michael Ealy has quickly risen through the ranks as one of Hollywood's leading male actors. For the last few years, Ealy has jumped from TV to film and back to TV in Fox's season 3 The Following, where he premiered as Theo, a brilliant, chameleon-like killer who pushes former FBI agent Hardy (Kevin Bacon) to the brink March 30.
On playing against his nemesis, "Kevin is an icon in the business, and his character is, as you see this season, his character is so much closer to the villain's than you think. You think he's an FBI guy; he's going to do the right thing. We were talking about this on set the other day, and I was like, "You know, I think Ryan might have a higher body count than Theo or Joe." He has, it's interesting the way the show is set up, but I find that technically his character has ended more lives than any of the villains on the show. It's something that nobody pays attention to or thinks about. It's interesting because he does it as law enforcement, so it's okay. But at the same time, make no mistake he's saving lives.
Ealy often plays the good guy, however in The Following, he plays a villain. On whether he prefers to playing good or bad, "I think for me it's about showing range and versatility, and when the opportunity to join The Following came up, it was the first or second time I was given the opportunity to actually play a villain. You're right, I have played a lot of good guys, but it's a nice change. It's a really nice change of pace. I don't know if I prefer it so much as I just enjoy being able to go back and forth."
Executive producer Brett Mahony describes Theo as a chameleon. He stretches himself as a serial killer and is multi dimensional. "Theo has the ability to morph into various identities, both physically and logistically. So if he takes on a different persona, or a different identity rather, he'll change himself physically. Even at one point I think he wears contact lenses. We go through the motions; he goes into full detail whenever he takes on an identity to kill."
He takes on the role of a killer who wants to be different from other serial killers. "Obviously you look into certain serial killers and you read up on these guys and the narcissism behind them, and if anything, I kind of wanted to become somewhat of an anti-serial killer. In that, unlike Joe, Theo does not seek the glory, the fame, and the followers. And that's what I think; this is where I kind of separated myself from most serial killers. At the same time he does possess some of the narcissist qualities that other serial killers do have. But one of things you'll see in the first episode that comes up on Monday, is he doesn't necessarily embrace just one particular style, or one signature. He has embraced them all and he doesn't believe in limiting himself to just one methodology or one signature, it's pretty disturbing in that way.