Dr. Levi Watkins a 'Man among Men'
Stacy M. Brown | 4/17/2015, 6 a.m.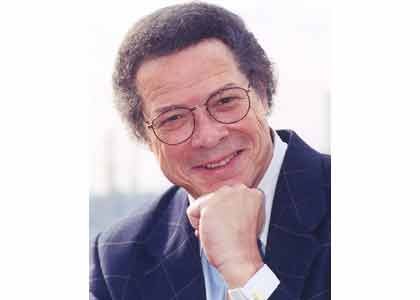 BALTIMORE — The accolades keep pouring in, from colleagues, friends and individuals who were touched in many ways by him.
Each has a similar story— including how Dr. Levi Watkins, a giant on the medical scene in Baltimore and throughout the country, paid close attention to each patient, showed genuine interest in friends and families and wasn't beyond heaping praise upon his colleagues.
Dr. Watkins died on Friday, April 10, 2015 at Johns Hopkins Hospital. He was 71.
"Levi died at his beloved Johns Hopkins Hospital, where he saved thousands of patients as a world-renowned heart surgeon," Watkins' brother Donald Watkins said in a statement. "His spirit lives on in the three million patients worldwide whose hearts beat in a normal rhythm because of the implantable defibrillator he invented."
Dr. Watkins' death came only days after his longtime friend, colleague and another famous Baltimore doctor Elijah Saunders died at the age of 80.
An award given by the American Heart Association was named after Dr, Watkins and Dr. Saunders. It honors the groundbreaking clinical, medical and community work of the two medical pioneers and it recognizes individuals whose work exemplifies excellence in their endeavors to diminish healthcare disparities in Maryland. Coincidentally, Dr. Watkins died after preparing to deliver remarks at Saunders funeral.
"Levi was a mentor to me as well as a personal friend. I've known him for over 40 years from the time we started working together at Johns Hopkins," Baltimore City Council President Bernard Jack Young said in a statement delivered through his deputy chief of staff Lester Davis.
"His dapper outfits caught my attention and his wonderful personality made me his friend. He was a civil rights leader who kept the past in front of us so we wouldn't make the same mistakes in the future," Young said. "He's been an inspiring giant in Baltimore and around the world. Hopkins is a better place because of Levi. My condolences go out to his family."
Dr. Watkins was the first African-American to hold the title of chief resident of cardiac surgery at Johns Hopkins University.
Thirty-five years ago, he performed the first implantation of an automatic defibrillator into a human heart, a procedure that's now credited with saving the lives of more than 100,000 patients.
Dr. Watkins received honorary degrees from Morgan State University; Spelman College; Meharry Medical College; and Sojourner-Douglass College. His career and life were featured on a 1993 Public Television Systems' "The New Explorers" program episode called "A Dream Fulfilled." The program later aired on Maryland Public Television.
Lauded as a renowned cardiac surgeon and a champion of racial equality and diversity, Dr. Watkins became the first African-American to be admitted to Vanderbilt University's School of Medicine (VUSM) in Tennessee in 1966. Four years later, he became the first black person to graduate.
While at Vanderbilt, Dr. Watkins won election into the Alpha Omega Alpha Honor Medical Society and has been credited with helping the university become nationally recognized for admitting students who are considered underrepresented in medicine.