Mayor vows to 'get to the bottom of' Freddie Gray's death
Eliott C. McLaughlin | 4/21/2015, 9:40 a.m.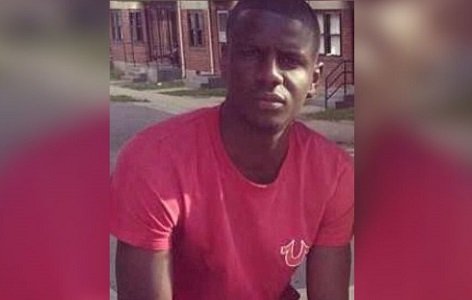 continued — 'Unrestrained and abusive'
Gray's death is not bolstering that trust. Outrage was apparent at protests Monday, the day after he died.
Outside a Baltimore Police Department precinct, demonstrators co-opted slogans from other high-profile police shootings. They chanted -- "Hands up! Don't shoot!" and "I can't breathe!" -- and carried signs saying, "No justice, no peace!" and "Black lives matter."
Sharon Black, one of the rally's organizers, said police misconduct is routine in Baltimore, and described Gray's death as the "straw that broke the camel's back."
"The police act in an unrestrained and abusive way," she said.
The autopsy said Gray died from a severe spinal cord injury, but Baltimore Deputy Police Commissioner Jerry Rodriguez told reporters Monday that there is no indication how the injury occurred.
"I know that when Mr. Gray was placed inside that van, he was able to talk. He was upset. And when Mr. Gray was taken out of that van, he could not talk, and he could not breathe," Rodriguez told reporters Monday.
A total of six officers were involved in the arrest, and all six have been suspended, but "none of the officers describe using any force against Mr. Gray," Rodriguez said.
Police plan to conclude their investigation by Friday, May 1, Police Commissioner Anthony Batts said. From there, the case will go to the state's attorney's office, which will decide whether to file charges.
What we know
According to documents obtained Monday, the April 12 incident began when Gray ran from police.
While the court documents allege that Baltimore Police Department Officer Garrett Miller arrested Gray after finding a switchblade in his pocket, the Gray family attorney called the allegation a "sideshow." Gray was carrying a "pocket knife of legal size," attorney William Murphy told CNN.
Police never saw the knife and chased Gray only after he took off running, the attorney said.
That seems substantiated by court documents, which said Gray "fled unprovoked upon noticing police presence."
"The officer noticed a knife clipped to the inside of (Gray's) front right pants pocket. The defendant was arrested without force or incident," the documents say. "The knife was recovered by this officer and found to be a spring assisted, one-hand-operated knife."
The mayor has questioned whether police should have pursued Gray in the first place.
"It is not necessarily probable cause to chase someone. So, we still have questions," Rawlings-Blake said.
Gray was in perfect health until police chased and tackled him, Murphy said. Less than an hour later, he was on his way to a trauma clinic with a spinal injury, where he fell into a coma.
Timeline and videos
Police, according to their own timeline, spotted Gray, gave chase, caught him, cuffed him and requested a paddy wagon in fewer than 4 minutes. The transport van left with Gray about 11 minutes after that, police said, and another 30 minutes passed before "units request paramedics to the Western District to transport the suspect to an area hospital."