A Quick Look at the Ravens 2015 Regular Season Schedule
Turron Davenport | 4/21/2015, 11:45 p.m. | Updated on 4/21/2015, 11:45 p.m.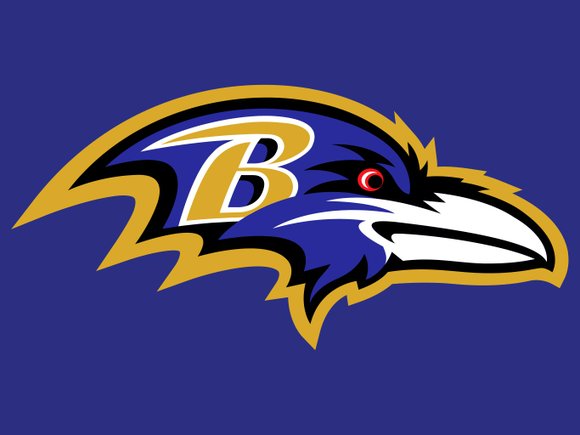 BALTIMORE — The NFL officially released the 2015 regular season schedule earlier today. The Baltimore Ravens will have five prime time games this season. The NFC and AFC West are on the docket for the Ravens this season which means that the team will do quite a bit of traveling, including two trips to the Bay Area and one to Arizona. Here is a quick look at the Ravens schedule:
Week 1 Ravens @ Denver Broncos 9/13/15 4:25 PM (CBS)
The Ravens will get to face their old offensive coordinator Gary Kubiak. Peyton Manning and Kubiak will see their first regular season action together as they host the Ravens for the opener. Owen Daniels also signed with the Broncos so it will be a chance to see last year's starter at tight end as well. Everyone remembers the fax machine fiasco which resulted in Elvis Dumervil being able to sign with the Ravens. This will be a return to where it all started for the All Pro.
Week 2 Ravens @ Oakland Raiders 9/20/15 4:05 PM (CBS)
Second year QB Derek Carr will get to face the Ravens pass rush for the first time. Jimmy Smith and Michael Crabtree will square off against each other for the first time since Smith kept Crabtree from catching the winning touchdown in Super Bowl 47.
Week 3 Bengals @ Ravens 9/27/15 1:00 PM (CBS)
The Ravens host the Bengals for the home opener. The Ravens lost both of their games against their AFC North rivals.
Week 4 Ravens @ Steelers 10/1/2015 8:25 PM (Thursday Night Football NFL Network)
One of the best rivalries in the NFL gets underway once again in prime time. The Ravens traveled to Pittsburgh and dominated the Steelers in the divisional round of the playoffs last year.
Week 5 Browns @ Ravens 10/11/15 1:00 PM (CBS)
Will Johnny Manziel make his Baltimore debut?
Week 6 Ravens @ 49ers 10/18/15 4:25 PM (CBS)
The Ravens get to face off against a pair of old friends in Torrey Smith and Anquan Boldin. This game will be a rematch of Super Bowl 47 but a lot has changed since then, namely one of the Harbaugh brothers won't be there.
Week 7 Ravens @ Cardinals 10/26/15 8:30 PM (Monday Night Football ESPN)
The Ravens travel west once again. Larry Fitzgerald vs Jimmy Smith is a prime time match up.
Week 8 Chargers @ Ravens 1:00 PM 11/1/15 (CBS)
The Chargers beat the Ravens in Baltimore late in the season last year. That loss almost destroyed the Ravens playoff hopes last season.
Week 9 BYE WEEK
Week 10 Jaguars @ Ravens 11/15/15 1:00 PM (CBS)
This may be an easy game to some but Gus Bradley always has his team ready to play. They will bring plenty of energy and won't be an easy out.
Week 11 Rams @ Ravens 11/22/15 1:00 PM (CBS)
This is another game that will be a tough out. Jeff Fisher's teams always play physical football. Local product Tavon Austin will get to play in front of his home city for the first time as a pro.