The colorism of race: Bill Duke
Mary L. Datcher | 4/22/2015, 6 a.m.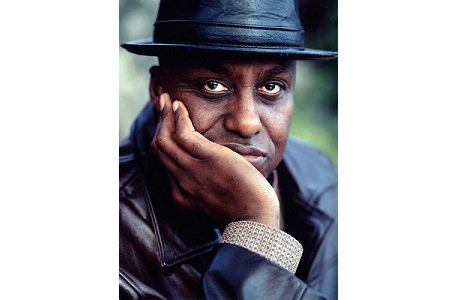 (NNPA) — Special to the NNPA from The Chicago Defender
Bill Duke is one of America's most prolific actors and directors as he continues to capture the topics that challenge people to think consciously on social issues. His latest project, Light Girls, is a documentary film and book as a follow-up to his Dark Girls film based on the serious problem of skin color discrimination within certain ethnic cultures — specifically the African American community.
VIDEO: Light Girls
Having a distinguished and long career that has brought him from his hometown of Poughkeepsie, New York to studying drama at Boston University and continuing further instruction at New York University's Tisch School of the Arts and the American Film Institute, Duke launched his professional career on Broadway. Among some of his more notable roles were the imposing, conscious character Abdullah Mohammed Akbar in the movie Car Wash, as well prominent roles in Menace II Society, Exit Wounds, X Men: The Last Stand and Get Rich or Die Tryin'. But it is his talents as a director that continue to keep him on speed dial with many production companies and film studios.
Duke is considered one of the most sought-after directors to capture and bring stories to life regardless of race, gender or cultural definitions; he is the actor's director and the director's director. His directorial work has spanned from the critically acclaimed television series Hill Street Blues and Miami Vice to feature films such as A Rage in Harlem, Hoodlum, Deep Cover, and Sister Act 2: Back in the Habit along with the PBS broadcast documentary Prince Among Slaves.
Duke was in Chicago to showcase his films Light Girls and Dark Girls along with participating in very in-depth panel discussions about the topics during the Black Women's Expo last month.
CD: What was the motivation behind doing the films Light Girls and Dark Girls? It has been something that has been a taboo topic in the African American community. What made you feel it was necessary to tell this story?
BD: Based on my own experience as a young man coming up in Poughkeepsie, NY being dark complexioned and being tall, it was difficult. Luckily I had parents that re-enforced my worth to me. Early on, it was not easy for my sister, my mother and my niece. Some of the things they and other young girls went through from the community. Also, seeing the 'colorism' in our community today, it said to me, 'This needs to be given a voice.' As a result, I put together the two films and a book.
CD: Are you looking to do a third film as a follow up to Light Girls and Dark Girls?
BD: I've exhausted this territory. The next film is going to be called What is a Man? Is there a distinction between being born male and becoming a man? Many people feel there isn't a distinction; you're born male so you're a man. In African tradition, that was not true. At 12 or 16 years old, you were given a spear and sent into the jungle. If you came back, there was a male ceremony with all other men who accepted you into the tribe. There's a distinction between having a child, fathering a child and providing for that child. We want to examine that phenomenon. Is there such a thing called 'manhood'? Are there manhood responsibilities? What are those responsibilities? Have they changed? Have they evolved? Also, what is the impact on those children of men that have several women who have borne their children?