Technology in education: Research
Johnny Taylor, MIT, MBA | 4/23/2015, 6 a.m.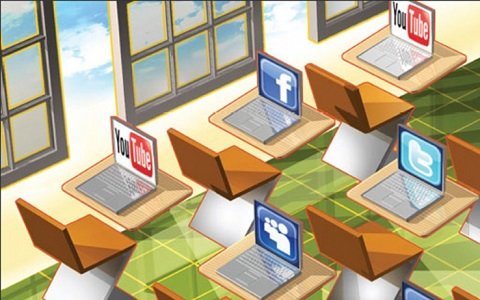 (NNPA) — Special to the NNPA from the Houston Forward Times
Over the last group of weeks we have been covering Technology in Education which included insights into Education Technology Infrastructure, Research and E-Learning. This week we will conclude the series with Mobile Computing and Social Networking which is growing throughout schools and school systems within the United States; specifically within Houston, Texas. We invite and encourage our entire readership to tap into this information so you are properly equipped and informed to make intelligent decisions for your children, grandchildren and future-generations. We now live in a "Knowledge Based Economy" (KBE) which means in simple terms that people are paid based on their knowledge levels in specific areas or vertical markets. For those who are educators this data is being compiled from 'Education Week'. Stay tune and here we go; today, we are discussing Mobile computing and Social Networking in Education.
Mobile Computing
Increasing access, growing acceptance, and decreasing cost are all helping to make the use of mobile devices a popular and increasing trend within the world of educational technology. While the digital divide between the affluent and disadvantaged still exists, mobile devices appear to have the potential to close it, at least in terms of access.
According to the "Horizon" report. The report predicts game-based learning will be widely adopted by mainstream classrooms within two to three years (New Media Consortium, 2013).
Instead of educational software, e.g. Math Blaster or Reader Rabbit, students and teachers are much more likely to incorporate Web-based educational games into classrooms, which are often available for free. The National Science Foundation has played a large role in providing funding for the research and development of Web-based science games such as Crystal Island—a game developed by the IntelliMedia Group at North Carolina State University where students investigate an infectious outbreak—and the River City Project—a multi-user virtual environment for science inquiry created by researchers at Harvard University (Education Week, March 17, 2011; Education Week, April 30, 2008).
Some educators hope that games and simulations will provide a way for students to picture themselves in career paths they may otherwise would not have chosen, especially in the STEM (science, technology, engineering, and mathematics) subjects, and some argue that games and simulations offer students a way to connect what they are learning in class to (simulated) real-world situations in a safe and low-cost environment (Education Week, March 17, 2013).
Researchers have also found that games and simulations may help students learn by helping them visualize processes they otherwise could not see, such as the flow of an electron or the construction of a city. Games can also promote higher-order thinking skills, such as collaboration, communication, problem-solving, and teamwork (MIT, 2009; National Academies Press 2013).
However, creating a healthy marriage of an engaging and entertaining game with educational objectives and goals is a challenging process that has yet to be perfected. To create and design games with the kind of high-resolution graphics and complex situations that children are used to seeing in commercial games takes a large amount of funding and time that educators often do not have. And finding the time and resources to train teachers who may not be familiar with game-based learning is a challenge for most schools.