Now is the time to answer the call
J. Nadine Gracia, MD, MSCE | 4/24/2015, 6:15 a.m.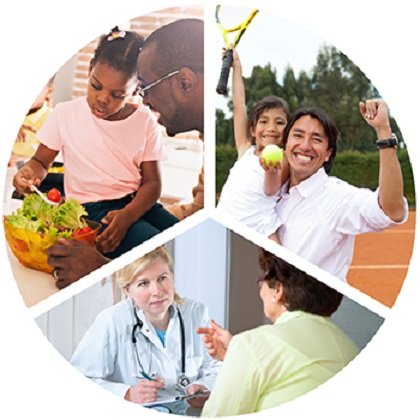 The Affordable Care Act and the health disparity gaps that have been reduced since the Heckler Report are signs of progress: cancer deaths among blacks have decreased; HIV mortality rates in black communities have declined; obesity rates among low-income preschoolers have declined for the first time in three decades; childhood vaccination disparities between racial and ethnic minorities and whites are nearly nonexistent; and teen pregnancy among black, Hispanic, American Indian/Alaska Native and Asian American and Pacific Islander populations have shown recent declines, as has infant mortality among mothers of all ages in these racial and ethnic minority groups.
But, we recognize that health and health care is only one piece of the puzzle. We must also look to the conditions in which individuals live, learn, work and play – the social determinants of health – to help solve the health disparities issue that afflicts so many Americans. To this end, we rely on the HHS Action Plan to Reduce Racial and Ethnic Health Disparities and the National Partnership for Action to End Health Disparitiesto both guide our path and mobilize our communities toward health equity; to set goals for workforce development and other determinants and help racial and ethnic minorities reach their full health potential. 
Our work is not done. We are still a nation where minorities are less likely to get the preventive care needed to stay healthy, less likely to receive quality care, and more likely to face poorer health outcomes. The death rate among racial and ethnic minorities has decreased since 1985, but minorities still face the grim reality of dying due to preventable illness in higher numbers than whites. These disparities persist, but there is hope. We have ground-breaking developments in science, transformative advances in public health and health care reform, and new multi-sector collaborations at our disposal – opportunities that create an environment ripe for action.
Today, we are standing before a remarkable moment to fulfill the American promise of equality and opportunity. And whether we rise to meet it – whether we can look back another 30 years from now and consider this period in history as the moment when we faced an unprecedented opportunity for change, and made the most of it – depends on all of us to answer the call for ending health disparities in our communities.
Throughout this banner 30th anniversary year, we will raise a clarion call to continue to take action toward ending health disparities. For some this means getting connected to care for the first time, for others it means educating the next generation through awareness raising activities. Health disparities impact us all and we all must do our part, and through our collective efforts we can accelerate momentum toward achieving a nation free of disparities in health and health care.
J. Nadine Gracia, MD, MSCE, is the Deputy Assistant Secretary for Minority Health and the Director of the Office of Minority Health at the U.S. Department of Health and Human Services (HHS).