Freddie Gray funeral draws White House officials, Eric Garner's family
Gray was arrested April 12 and died a week later from a severe spinal cord injury
Holly Yan | 4/27/2015, 5:42 a.m.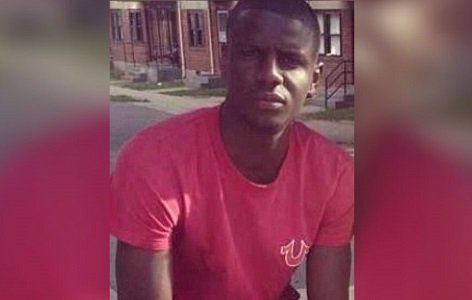 (CNN) — Freddie Gray will be laid to rest Monday before the country even knows what really happened to him.
It's been 15 days since Baltimore police arrested Gray who they said had a switchblade. His lawyer said it was a legal pocket knife.
Fifteen days have passed since Gray was taken into a police van and suffered a fatal spinal cord injury. Eight days since he died, spurring a flurry of protests and questions about what went wrong while he was in police custody.
As Gray's loved ones gather for his funeral Monday morning, they will be joined by several White House officials and relatives of others who died under questionable circumstances.
A group called Families United for Justice will be on hand to support Gray's family. The group includes relatives of Eric Garner, who died last July after a New York City police officer put him in a chokehold. Protests erupted after a grand jury declined to indict that officer.
Other members include relatives of Amadou Diallo, who was fatally shot by New York police officers, and Alberta Spruill, who died of a heart attack when police mistakenly threw a stun grenade into her apartment.
The White House is sending its own delegation to Gray's funeral: Cabinet Secretary Broderick Johnson, chair of the Obama administration's My Brother's Keeper Task Force; Heather Foster, an adviser in the White House Office of Public Engagement; and Elias Alcantara with the Office of Intergovernmental Affairs.
Exactly what happened to Gray remains a mystery. His family said his voice box was crushed and his neck snapped before he slipped into a coma and died.
News of Gray's smashed upper spine and officers' delay in getting him medical care has triggered outrage.
Peaceful protests marred
Hundreds of protesters peacefully rallied against police and Gray's death on the streets of Baltimore Saturday. But but a small group turned rough.
About a dozen young men smashed police vehicles with garbage cans, climbed on top of the cars and stomped on them.
Some hurled water bottles and other objects at police.
Others funneled their anger toward local businesses, looting or damaging a 7-Eleven, a Michael Kors store and a Subway restaurant.
Baltimore police arrested 35 people, including four juveniles. Six officers suffered minor injuries during the chaos, which ended a week of civil and peaceful protests.
Gray's twin sister deplored the violence.
"My family wants to say, 'Can y'all please, please stop the violence,'" Fredericka Gray said Saturday night. "Freddie Gray would not want this."
Journalists detained by police
Baltimore City Paper said its photo editor, J.M. Giordano, was tackled and beaten by police while covering the protests.
According to the paper, Giordano was standing near protesters when someone threw a rock at police. The police responded, and Giordano was unable to get out of the way.
"They just swarmed over me," he said. "I got hit. My head hit the ground. They were hitting me, then someone pulled me out."