Life of black man displayed in zoo matters, too
Jazelle Hunt | 4/27/2015, 11 a.m.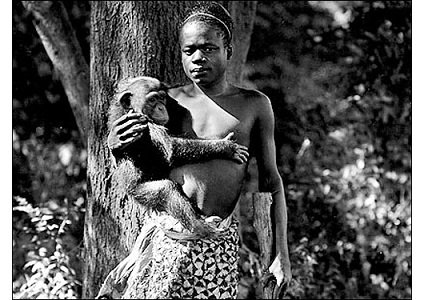 WASHINGTON (NNPA) — An ordinary Internet search on Ota Benga yields black-and-white photos of a petite Black man, almost naked, smiling with a row of spiky teeth. Some accounts say he achieved fame in the early 1900s as part of controversial human zoo exhibitions in the United States.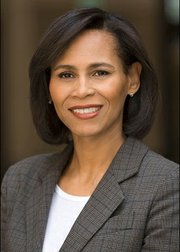 But a look below the surface reveals a true tale of extreme racism, cruelty, and widespread collusion in the kidnapping and dehumanization of a man.
This is the meat of Spectacle: The Astonishing Life of Ota Benga, a shocking historical biography of Benga's experience as a museum attraction – most notably as "the pygmy at the [Bronx] Zoo," on display in an enclosure with an orangutan between 1906 and 1910. Benga was later relocated to Lynchburg, Va, where he committed suicide at the age of 32.
Due on book stands in June, the historical biography retraces Benga's journey using primary sources such as published articles, museum archives, and first-person writings from Samuel Phillips Verner, the man who abducted Benga and brought him across the Atlantic.
"So much of what I read in the archives was so chilling," says Pamela Newkirk, journalist and author of the book. "And I guess the thing that surprised me to was the extent to which the statements of elite and institutions go unquestioned. For more than a hundred years, the story of Ota Benga was told by the same people who exploited him, and that narrative has stuck all of this time."
Currently, Ota Benga: The Pygmy in the Zoo, published in 1993, is the book of record for learning more about Benga's life and death. It tells the story of Verner's exploits as a missionary in the Congo, his fascination with the racist scientific theories of the day, and his guilt over his treatment of Benga, all culminating in a tenuous friendship between Benga and Verner. This book's co-author is Verner's grandson, who died in 2013.
As Newkirk gathered primary sources, she was surprised to find so many news articles, scholarly studies, and first-person accounts, written in real-time as Benga's life unfolded. And despite clear evidence, some academics were reluctant to have the narrative disturbed.
"There were some institutions that were not as forthcoming as one would hope," she says. "But I did find a lot more than I ever thought I would. Even if one institution had withheld information, there was a lot more, so I wasn't overly reliant on one place."
In reading, she began to understand why some sources seemed so guarded.
"One of the main things I found is that he was hunted, like one would hunt an animal," Newkirk says, referencing an article Verner had written about his method for capturing the people derogatorily called pygmies. "He was in no way complicit in his exhibition, and he resisted being there. Stories have been told as if he was a happy subject of that degradation."
According to Newkirk's research, scientists and anthropology pioneers were among the first and loudest to defend and justify Benga's confinement. Newkirk explains that the theme of the Louisiana Purchase Exhibition in 1904 – also known as the St. Louis World's Fair, the first place Benga was held captive – was human advancement. Many indigenous people from around the world were kidnapped or coerced into performing in exhibits depicting man's progress from "savage" settlements to the "civilized" White Western world.