Teen depression and how social media can help or hurt
Dr. Melinda Ring | 8/6/2015, 4 p.m.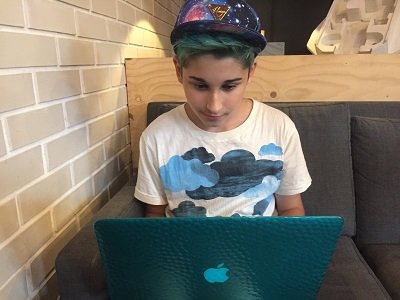 continued — On Tumblr, a search for depression pops up a page asking: "Everything okay? If you or someone you know are experiencing any type of crisis, please know there are people who care about you and are here to help."
The publicized instance of a Reddit group on Minecraft helping prevent a kid from committing suicide is just one instance of what is happening in real-time, every day.
To be sure, cyberbullying, like any bullying, is reprehensible and all possible steps should be made to keep social media safe. And overuse of social media can become a negative, associated with increased depression and low body image issues.
Social media is embedded in the social and emotional fabric of our teens' lives. As parents we need to stay involved, walking the challenging line between teen privacy and autonomy, while ensuring safe, productive and even healing social media experiences.
Melinda Ring, MD, FACP, is the medical director of the Osher Center for Integrative Medicine and the Drs. Pat and Carl Greer Distinguished Physician in Integrative Medicine at Northwestern University Feinberg School of Medicine. She is a fellow in the NU Public Voices Fellowship through The OpEd Project. She's the mother of two teenage boys.