Lawsuit alleges Bobbi Kristina Brown's boyfriend gave her 'toxic cocktail'
Melissa Gray | 8/11/2015, 9 a.m.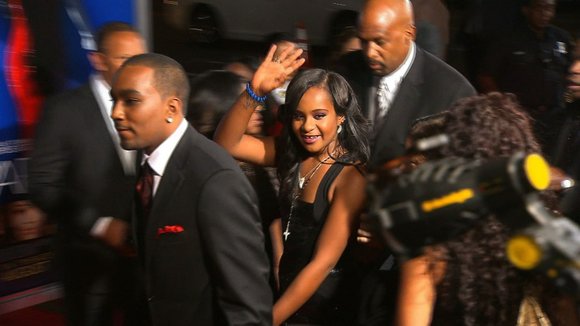 ATLANTA (CNN) — The estate of Bobbi Kristina Brown has filed a multimillion-dollar wrongful death lawsuit against her boyfriend, alleging he is responsible for the injuries that led to her death last month.
The lawsuit filed Friday alleges Nick Gordon, who shared a townhome with Brown in the Atlanta suburb of Roswell, beat her after an argument on the morning of January 31, then gave her a "toxic cocktail" to knock her out.
It accuses him of placing her face-down in a bathtub of cold water, causing her to suffer brain damage.
The suit seeks at least $10 million.
Brown, the only child of the late Whitney Houston and singer Bobby Brown, was rushed to the hospital after the incident in January and placed in a medically induced coma. She died in hospice care late last month at age 22.
Gordon has never been charged in relation to Brown's death, and his legal team says the suit is "slanderous and meritless."
"Nick has been heartbroken and destroyed over the loss of his love and it's shameful that such baseless allegations have been presented publicly," Joe Habachy and Jose Baez said in a statement. "Nick has engaged civil counsel and intends to defend the lawsuit vigorously and expose it for what it is: a fictitious assault against the person who loved Krissy most."
Speculation about Brown's injuries began soon after she was hospitalized. Daphne Barak, a friend of Brown, said in February that police had questioned Gordon about bruises on Brown's chest. Barak said Gordon told her they were a result of him performing CPR.
Gordon was not allowed to visit Brown in the hospital, and he did not attend her funeral.
Lawsuit alleges previous abuse
The lawsuit was filed in Fulton County Superior Court in Atlanta by Bedelia Hargrove, the administrator of Brown's estate.
It claims Gordon controlled Brown's interactions and manipulated her bank accounts so he could access her money, "routinely transferring a large portion" of her funds into his accounts without Brown's consent or authorization.
It also says he installed cameras throughout their townhome so he could watch and hear her.
"This was all part of a scheme to control Bobbi Kristina and benefit from her wealth," the suit states.
It describes previous instances of alleged physical abuse, including one incident days before her near-drowning on January 31.
Witnesses were present, the lawsuit alleges, when Gordon lunged at Brown on the living room couch so hard that the couch broke and she was knocked to the floor. He continued to beat her in the face until she was bloody and then kicked her in the side until she was screaming and curled up on the floor, the suit says.
The attack caused Brown to lose a tooth and blood was on the floor, the suit says.
"Defendant then demanded that she go upstairs," the lawsuit reads. "Bobbi Kristina began crawling on the floor because she could not stand up due to the injuries Defendant inflicted.