Tips for cleansing your body the healthy way this summer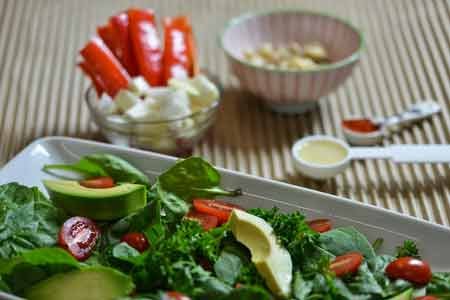 Lisa Consiglio-Ryan takes the guesswork out of eating healthier and cleansing the body. The former elementary schoolteacher and master teacher, has a passion for helping busy women embrace clean living. After finding relief from fibromyalgia and other health challenges by eating healthy foods and regular acupuncture, she discovered a second career as a certified integrative nutrition health coach. For the last five years, Consiglio-Ryan has helped others exchange processed foods for anti-inflammatory whole foods including plants, greens, gluten-free grains and organic produce.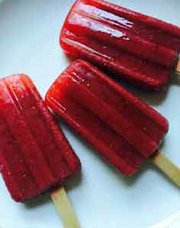 Raw Power Smoothie Pops
Ingredients:
2 cups coconut milk
½ avocado, peeled and pitted
½ cup strawberries
1 Tbsp. almond butter
1 Tbsp. flaxseeds
Add in 1 Tbsp. spirulina
Blend all ingredients and pour into frozen pop molds. Freeze for 4 hours. Serve.
Makes 18 oz. (appr.)
Serves 1
Through her coaching business—Whole Health Designs, LLC— Consiglio-Ryan teaches nutrition courses online, runs a clean living community and makes organic, cleansing juices for customers in Annapolis, Baltimore and the Washington, D.C. area. She offers programs such as the "Raw Renewal 7 Day Detox." The summer program incorporates eating raw foods and taking a break from animal protein. Each participant gives up processed foods for seven days to give their body's digestive system a cleansing break. Consiglio-Ryan recommends completing a seven-day summer raw food cleanse once per season, followed by clean eating. What does cleansing mean in plain language?
"My definition of cleansing is actually just giving your body a break, so that you can learn what your body needs for your unique body. We are so different, so it is really taking time to pay attention to what works for your unique body," Consiglio-Ryan said. "It's a great way to give your system a break by eating anti-inflammatory foods. Those foods are your fruits, your vegetables, quinoa— things like that are not going to be heavy on your system, because when you become acidic and inflamed, that leads to chronic disease over time. We really want to prevent that."
A first cleanse can help set healthy eating habits in motion, such as taking the time to understand when buying organic fruits and vegetables is most beneficial. Consiglio-Ryan recommends consulting The Environmental Working Group (EWG) via www.ewg.org to review food scores. She also suggests becoming familiar with The Dirty Dozen list, which names fruits and vegetables with the highest amount of pesticide residue, and The Clean 15 list, which identifies fruits and vegetables containing the least amount of pesticides.
"What I would do— especially if you're working with your budget—is that you will definitely buy organic for anything on The Dirty Dozen list, such as apples, things like that. There is really no negotiating…with that because really when you're detoxing [cleansing], you're trying to get rid of toxins [in your body], you're not trying to put them back. If you have an avocado in your smoothie, no worries if it is conventional. Save a little bit of money and do that," Consiglio-Ryan said.
The health coach said that during cleansing, consuming nutrient-rich foods allows people to eat more food without weight gain. Consiglio-Ryan explained that after her female clients complete a cleanse, they typically lose an average of four to six pounds. Men usually shed 10, although results vary depending on body type for both sexes. Glowing, clear skin, bright eyes, clearer emotional awareness, better sleep and increased energy are often additional benefits that result from completing the Raw Renewal 7 Day Detox.